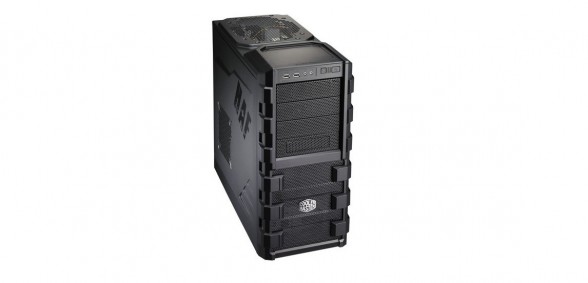 A couple years ago, a decent gaming build typically cost in the neighborhood of $1,500 to $2,000+. However, lately it seems like $1,000 has become the new sweet spot bridging value with performance. Today's gaming PC build will be similar to gaming PC builds in the past for around the $1,000 price point. Our goal is to be able to build the best gaming PC that can play most games on the market today (Battlefield 3, Call of Duty, Skyrim, Diablo 3, etc.) at 1920×1200 resolution with high to ultra settings. Of course, we might not be able to crank up the AA to 4x, but we should be able to max out every other setting.
Budget: $1,000
CPU – Intel Core i5 2500K
This has been a staple of many previous gaming builds here and despite the release of Intel's new Ivy Bridge processors, the Sandy Bridge based i5 2500K continues to be our top choice for this gaming build. Why? It's simply cheaper at many retail outlets and will do everything a gaming PC would need.
Motherboard – ASRock Z68 Pro3 Gen3
For the motherboard we'll be going with the ASRock Z68 Pro3 Gen 3. This board offers tons of features for a low, low price of $104.99. To begin with, there aren't that many P67/Z68/Z77 boards on the market that comes in at this price range. That said, just because it's low on price doesn't mean it's also low on features. The board comes with features such as PCIe 3.0, USB 3.0, and SATA 3 6Gb/s.
Memory – 8GB Corsair Vengeance 1600MHz DDR3 Low Profile 1.5v Memory
Any DDR3 modules would work, but I do like these modules as they are low profile (this means they have low profile heatsinks) and they are 1.5v memory. Low profile heatsinks are good for fitting large CPU coolers and 1.5v memory is recommended for best compatibility with Sandy Bridge based processors.
Video Card – Sapphire Radeon HD6950 2GB
Yes, the 28nm Radeon HD 7970 is out, yes the 28nm Kepler based GTX 680 is out, but no we can't afford to go that route. Fortunately, last generation AMD graphics cards are still very fast and will work great for all of today's games. Considering this graphics card can easily run every game on the market at high to ultra settings and it's currently retailing at only $209.99 after rebate, this one's a no brainer!
Boot Drive – Crucial m4 128GB SSD or 1TB Seagate Barracuda 7200RPM
If you're familiar with SSD technology, you'll know that these days, it's the way to go. While many parts of your system such as the CPU, the graphics card, the memory, etc. have seen drastic improvements over the last couple years, traditional hard drives are a huge bottleneck to many systems. Sporting random read/write times many, many, many, many times faster than traditional hard drives, SSDs such as the Crucial m4 128GB SSD will boost game load times making sure you get into the game faster. It's also currently one of the most reliable yet least expensive SSDs on the market making it an excellent choice for our gaming PC under $1,000.
One problem with grabbing an SSD of course is storage space and if you feel like you need a bit more storage, feel free to add a Seagate Barracuda 7200RPM 1TB Hard Drive or any drive of your choosing.
Optical Drive – OEM DVD Drive or OEM Blu Ray Drive (Any Manufacturer)
PSU – Corsair TX650 V2
Definitely go high quality when it comes to PSUs and I think Corsair PSUs are among the best in the industry. With 650w, you'll be almost guaranteed to have everything you need and more. Why shouldn't you grab an el cheapo PSU? Watch below…
Case – Cooler Master HAF 912
Among all budget cases on the market the HAF 912 has to be my favorite. Coming in at only $69.99 the case provides excellent airflow, great expandability in the future, and looks pretty cool to boot.
CPU Cooler – Cooler Master Hyper 212 Plus
I'm not going to explain this one anymore. You can find an explanation why we have this in many other builds. $25 for great cooling performance. Nuff said.
Operating System – Windows 7 64 bit
Total price on Amazon (For most people free shipping + no tax) for this build is $1,009.81 – $20 rebates, so it'll be around $989.81.  If you don't need an operating system, you can always drop it to drop the price another $100.
Remember, if you have any questions, need some help, or need to fit the build into your budget feel free to visit the forums at http://forums.custompcreview.com. Myself, or the community here will be more than happy to help you out with your own custom build or answer any computer questions you may have. If this build doesn't fit your needs, feel free to drop by our Computer Builds section to find more computer builds.
Also, be sure to join us on Facebook, Twitter, Google Plus, or YouTube. Be updated on the latest news, reviews, tutorials, custom computer builds, and more!