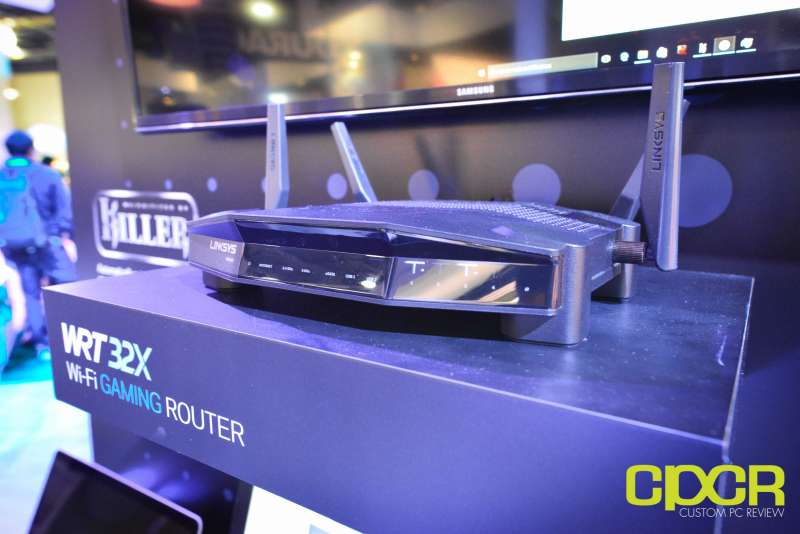 For CES 2017, Linksys unveiled their new WRT32X gaming router, designed specifically for gamers in mind.
As typical of gaming routers, the main selling point for the WRT32X is its QoS features. For the WRT32X, Linksys partnered with Killer Networking to integrate their gaming QoS software. Killer Networking software is typically already found on gaming motherboards, notebooks, and PCs, but this limits the QoS functionality onto the device rather than the entire network.
In terms of hardware, the hardware inside the Linksys WRT32X is identical to the Linksys WRT 3200 ACM. As such, the WRT32X features a dual-core 1.8GHz ARM processor, 512MB DDR3, and supports MU-MIMO. Using MU-MIMO, the WRT32X can theoretically support up to 600Mbps over the 2.4GHz band and up to 2.6Gbps over the 5GHz band for a total of 3.2Gbps. At the rear of the unit, the WRT32X also features a USB 3.0 port as well as a combo USB 2.0/eSATA port for connecting an external shared drive.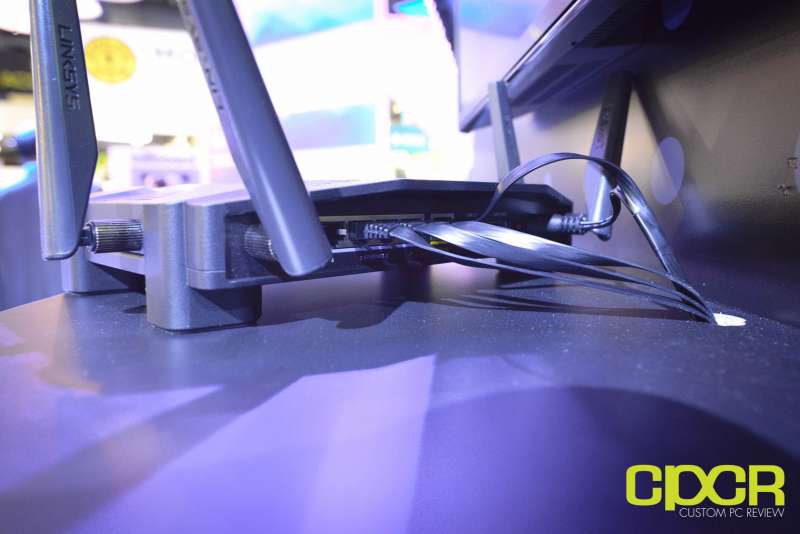 For the power users out there who would prefer to use custom firmware, the WRT32X will also support open source firmware such as DD-WRT however, given that hardware inside is pretty much the same as the Linksys WRT 3200 ACM, doing so would remove the only reason for purchasing the WRT32X.
The Linksys WRT32X will be available in Q1 2017 at a MSRP of $300.