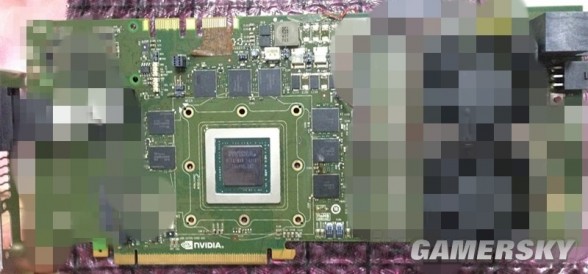 A couple days ago, Chinese website GamerSky posted a number of images which appear to be leaked engineering sample PCB shots for the upcoming Maxwell based Nvidia GeForce GTX 880 (GM204) GPU.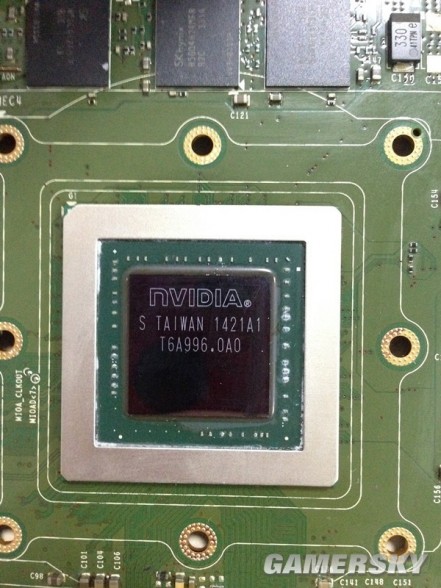 The GPU isn't marked with a model name, so the exact GPU is still a mystery, but GamerSky believes that it may be the next generation flagship GM210 (successor to the Kepler GK110). However, based on previous Zauba import data discovered back in May, this is more than likely the GM204, or Nvidia GeForce GTX 880. The chip does show "T6A996", which is slightly different from "T6A995" from the Zauba import data, but it's most likely just a later produced chip since it's only a single number off.
Additional markings on the chip, "1421A1", show that it was produced in the 21st week of this year and that it's the A1 stepping, confirming the Zauba import data. It's also made in Taiwan, which signifies that it's being produced at TSMC, but that's something we've known for a while.
In total there are 16x SKHynix H5GQ4H24MFR memory packages totaling 8GB of GDDR5, which will likely be on a 256-bit memory interface. According to SKHynix, the memory is rated at a frequency of 7GHz. Again, this is consistent with previously discovered Zauba import data.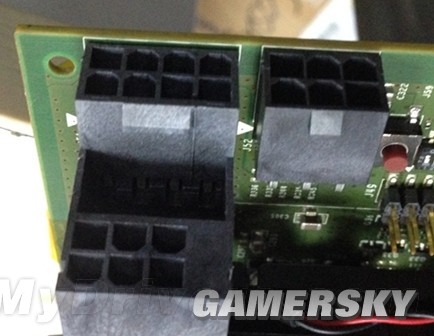 Finally, we also get an image of the power connector, which is in a 6+6+8 configuration capable of delivering a theoretical maximum of up to 375w (75+75+75+150). This is quite ridiculous since the Maxwell architecture from the Nvidia GeForce GTX 750/750 Ti has been shown to be quite power efficient, but is likely due to the fact that it's an engineering sample. This will probably not make it into the final GTX 880 product.
Currently the GM204 is not expected to launch until 2H2015 however, as with the nature of leaks and rumors, take this info with a grain of salt. More information as it becomes available.
Source: Videocardz, GamerSky