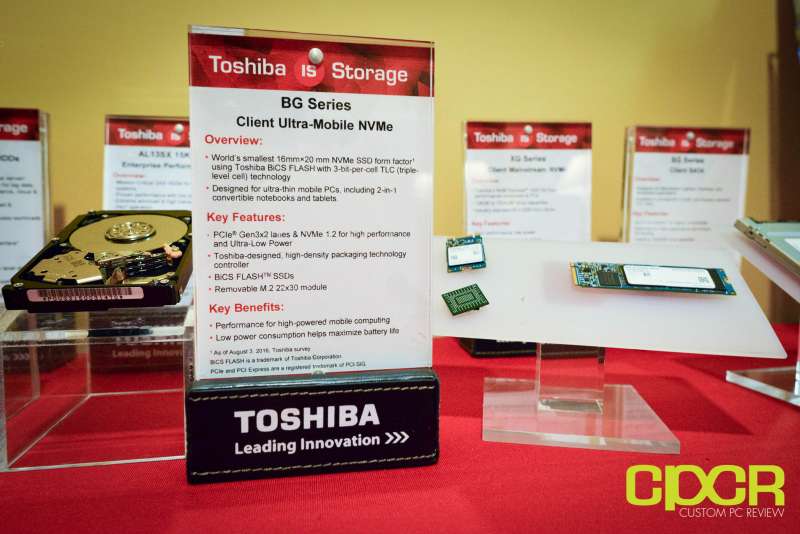 For CES 2017, Toshiba showed off its new BG series SSD in the M.2 1620 BGA and M.2 2230 form factor for ultraportables and mobile devices.
Powered by Toshiba BiCS 3D TLC NAND along with a Toshiba controller, the Toshiba BG series demonstrates the capabilities of Toshiba's 3D TLC, scaling up to capacities of 512GB in a form factor as small as 16x20mm. In order to achieve this, Toshiba integrated the controller and the NAND into a single package, and as the drive utilizes NVMe's Host Memory Buffer (HMB) feature which utilizes system DRAM to act as a buffer, DRAM is not required.
The Toshiba BG M.2 1620 SSDs are designed to be integrated into high-performance smartphones, tablets, and embedded systems. A larger, removable M.2 2230 (22mmx30mm) formfactor version is also in the pipeline for devices that include a M.2 connector.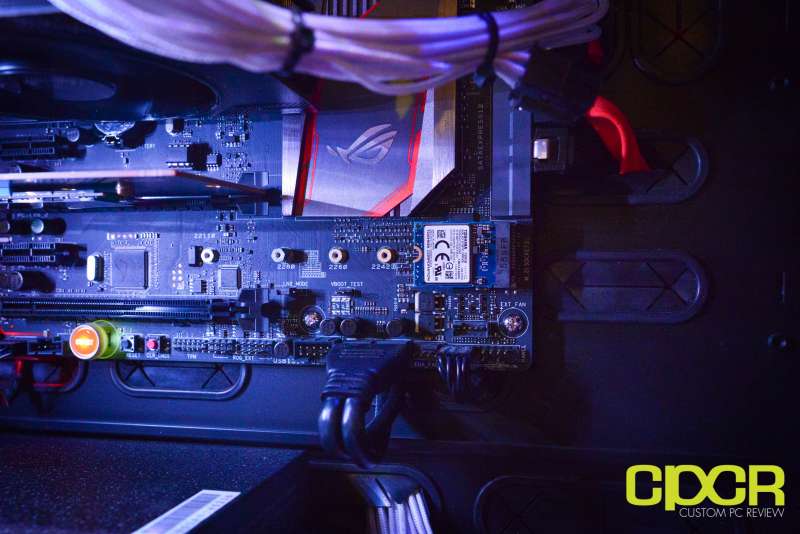 Despite its tiny footprint, the BG series is still relatively fast and roomy. Storage options range between 128GB, 256GB, and 512GB. It'll also feature NVMe over a PCIe 3.0 x2 interface which suggests a maximum theoretical performance up to 2GB/s although Toshiba has not provided performance specifications at this time. If you're an end user, you probably won't be able to pick up the BGA version as Toshiba will only be providing these drives to system integrators and OEMs, but the M.2 2230 may come to market depending on demand.
The BG series is slated for release in Q4 2017. No pricing is available at this time.