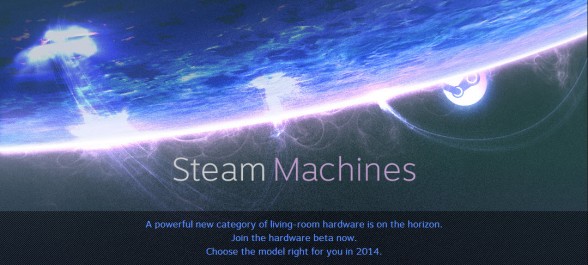 Step 1. Steam OS. Step 2. Steam Machines.
With Valve's unveiling of the Steam OS, Valve paved the way for the eventual release their very own hardware platform. Earlier this year at CES 2013, Valve generated a lot of buzz over what they were calling at the time the Steam Box, which apparently is now going to be the Steam Machine.
Now, actual specs/images of the Steam Machine hasn't necessarily been unveiled yet as Valve is still developing the unit, but they're planning on running a beta test by inviting 300 Steam users to participate in the testing program. Those in the beta program will receive Steam Machines free of charge in exchange for testing and valuable input on the units. Those interested in joining the beta can do so by following these steps:
THE HARDWARE BETA ELIGIBILITY QUEST:

3. Make 10 Steam friends (if you haven't already)

4. Create a public Steam Community profile (if you haven't already)
Pricing, configuration and release dates have not yet been released, but the Steam Machines should be available sometime in 2014.
Source: Steam