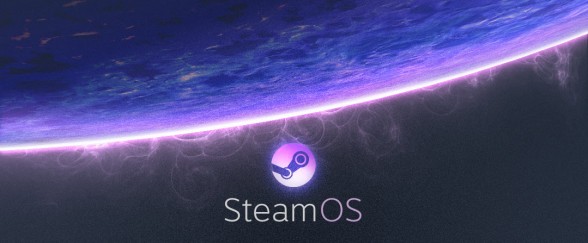 At CES earlier this year, the hottest thing on the showfloor was Valve's Steam Box, which was supposedly a Linux based gaming system designed by Valve to stream games from an existing gaming PC that could be had as low as $99. While this was all the rage earlier this year, the actual Steam Box itself had only been a concept without a clear indication from Valve of when it'll ever actually materialize.
Today, Valve unveiled their very own operating system (OS), which they're calling SteamOS. As expected, SteamOS is a Linux based OS custom built by Valve which essentially converts any PC into a "Steam Box".
According to Valve,
"As we've been working on bringing Steam to the living room, we've come to the conclusion that the environment best suited to delivering value to customers is an operating system built around Steam itself."
For the most part, the SteamOS is expected to be a fairly competent HTPCesque OS, which is a stripped version of Linux (Debian most likely) with non-essential functionality, applications, drivers, etc. removed while simultaneously optimizing it for SteamOS specific features such as game streaming, game sharing, and music/ TV/movie playback. You'll also more than likely gain access to some basic Linux apps such as Firefox or Chrome. Sound exactly like what we get from the Xbox One or the PS4? Well, that seems to be Valve's goal – to replace consoles in the living room with Steam OS powered PCs. Given the fact that decent mini-PCs such as the Intel NUC can be had for under the $200 mark these days, it seems like a pretty promising alternative.
Source: Valve