During CES 2017, we stopped by the Kingston suite who had several new memory products to showcase including a brand new world's highest capacity flash drive and an upcoming value SSD.
Kingston DataTraveler Ultimate GT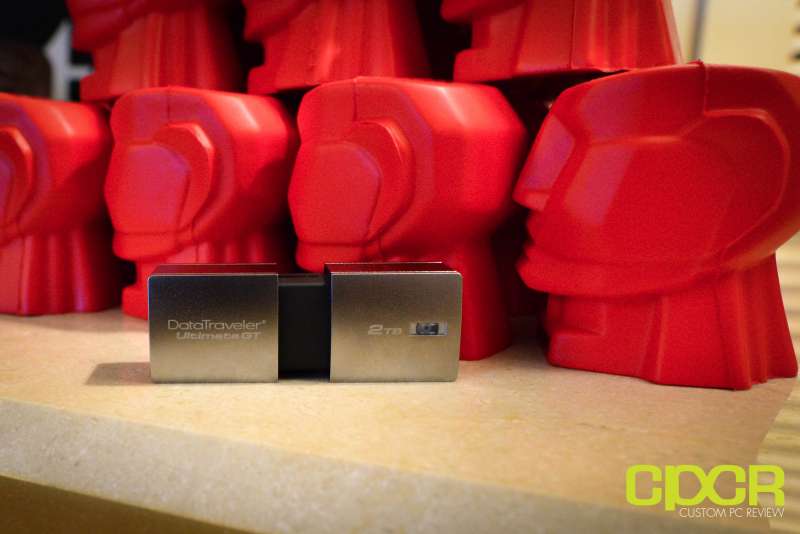 When Kingston launched the DataTraveler Ultimate back at CES 2013, it was touted as the highest capacity flash drive ever made, touting up to 1TB of storage in a very compact form factor. With the Kingston DataTraveler Ultimate GT, Kingston beats that by doubling the capacity to 2TB while still keeping the drive in the same compact form factor.
Performance unfortunately hasn't changed a whole lot although it's still quite fast for its size. Featuring a USB 3.1 Gen 1 connector, the DataTraveler Ultimate GT is rated at up to 300MB/s sequential reads and 200MB/s sequential writes.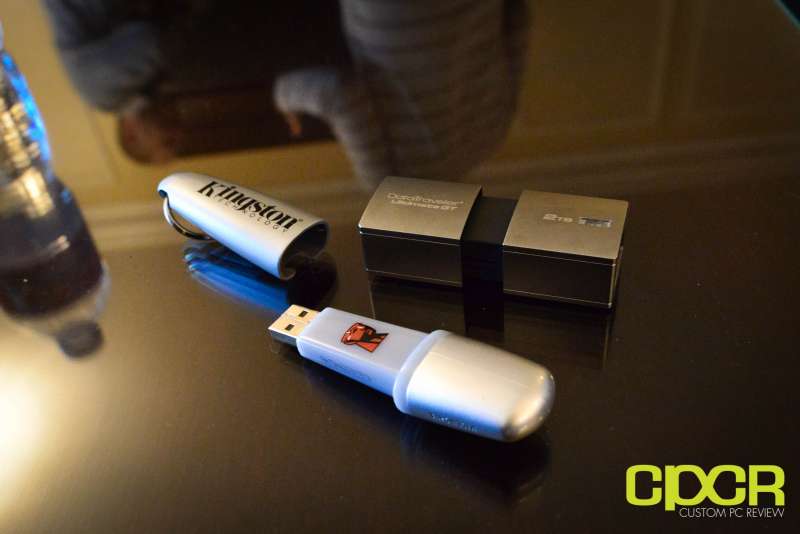 During the meeting, Kingston showed us one of their first flash drives for comparison. It was about the size of the DataTraveler Ultimate GT, but only featured a capacity of something like 256MB.
The Kingston DataTraveler Ultimate GT is expected to ship in February. Pricing is still unavailable at this time.
Kingston A400 SSD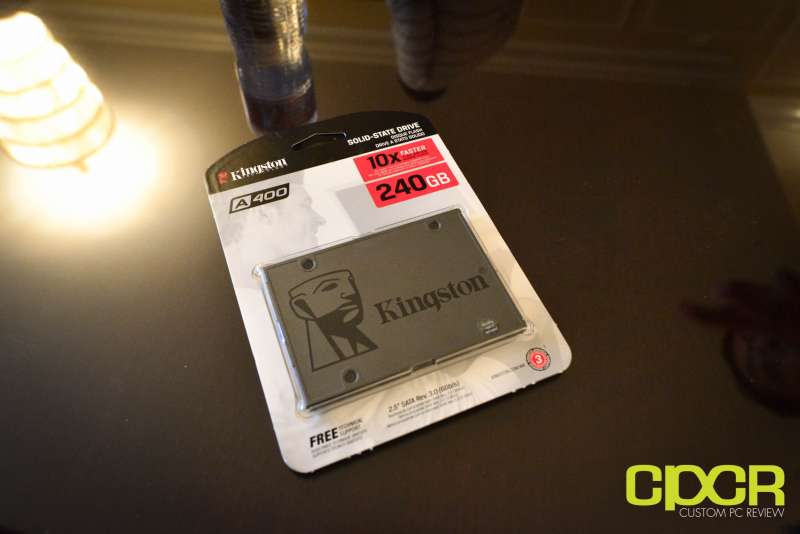 Along with the Kingston DataTraveler Ultimate GT, also look out for the Kingston A400 which will begin making its way to stores very soon. The A400, which will be a new entry level offering for Kingston is designed as a cost effective solution for those transitioning to SSDs for the first time and for users who don't need the ultimate performance offered by enthusiast solutions.
Following backlash from some of their previous SSDs using different controllers, Kingston wanted to make it clear from the get-go that the Kingston A400 will initially ship with the Phison S11 controller then ship with either the Phison S11 or Marvell Artemis controller depending on cost and supply. It'll also feature 15nm Toshiba TLC initially, but as 3D TLC becomes available later on, it will also be an option for the drive as well.
However, despite the changes in internal components, Kingston will ensure that performance of the drives will be up to par based on the advertised specifications. The 480GB A400 will feature performance of up to 500MB/s sequential reads and 450MB/s sequential writes while the lower capacity drives will feature lower performance depending on capacity.
The Kingston A400 is now available in capacities of 120GB, 240GB, and 480GB. The drives can currently be found online at $44.99, $73.99, and $134.99 respectively.