As usual, MSI had quite a few announcements to make at CES this year. MSI is one of the top brands for PC gamers and today we will be covering the laptops, desktops and more.
Notebooks
GS40 Phantom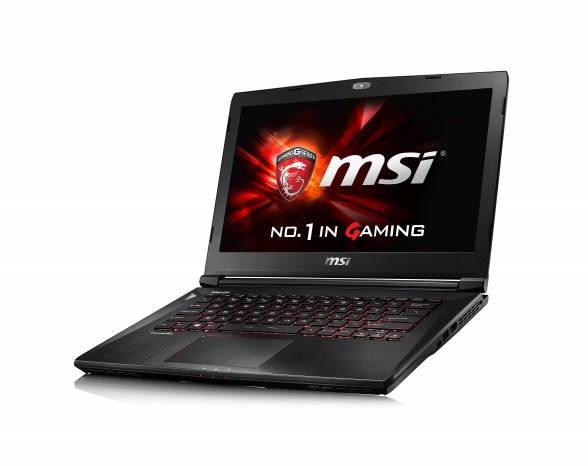 First on the list is the GS40, MSI's sleek lightweight 14″ gaming laptop. It is equipped with up to a Skylake Intel Core i7, Nvidia GTX 970M GPU, 16GB DDR4, M.2 PCIe Gen 3 x4 SSD, 14″ IPS display, and Thunderbolt. This laptop weighs in at only 3.75 pounds and is less than an inch thick. Those looking for a powerful gaming laptop while on the move will find it to be an excellent solution for their needs. It is available now.
Manufacturer
MSI
Model
GS40 Phantom
CPU
Intel Core i7-6700HQ
Chipset
Intel HM170
Memory
DDR4 2133 2x slots up to 32GB
Display
14″ 1920×1080 IPS wide viewing angle
LAN and Wifi
Killer Gb LAN with Killer Shield
Killer AC
Graphics
Nvidia GeForce GTX 970M
VRAM
3GB GDDR5
Storage
1 x 2.5″HDD 1 x NVMe M.2 SSD by PCIe Gen3 X4 / SATA-SSD Combo
USB
1x USB 3.1 type C 2x USB 3.0 ports
Video Outputs
Thunderbolt 3 via USB 3.1, HDMI 1.4 and Mini-Displayport v1.2
Webcam
FHD type (30fps@1080p)
Audio
Sound by Dynaudio
ESS SABRE HiFi audio DAC technology
Nahimic Audio Enhancer
Dimension
345(W) x 245(D) x 21.8~22.8(H)mm
Weight
3.75LBs, 1.6KG
Pricing
 Amazon
GT72S Tobii
MSI's well known GT72S line has a new update, becoming the world's first PC with integrated eye tracking from Tobii.
For those who are unaware Tobii is makes eye trackers used for analytical data as well as use for games. taking a look at their website it seems mostly used for handling your camera movements, this may be of interest for some people looking for some WOW factor.
The GT72S Tobii will be available near the end of January supporting several game titles including ARMA 3 and will be bundled with Tom Clancey's The Division which should support Tobii's eye-tracking technology out of the box. For Tobii's full list of supported games check their website.
GS72 Stealth Pro

Another one of MSI's thin and light gaming notebooks is the GS72 Stealth Pro. Measuring in at 0.78 inches thin it is MSI's slimmest offering while still coming in at 17″. It will come with a 4k and non 4k variant (No other specifics provided) and will launch later this month.
WS72 Workstation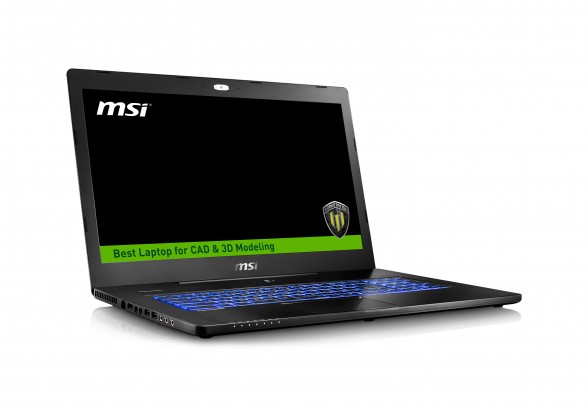 Rounding out MSI's laptops we have the WS72 Workstation, using Xeon processors, this aims after the professional market, being certified by pro developer software like Autodesk, Adobe, PTC Cre, AutoCAD, SolidWorks, Maya and Revit.
Desktop and AIO
Vortex Gaming Tower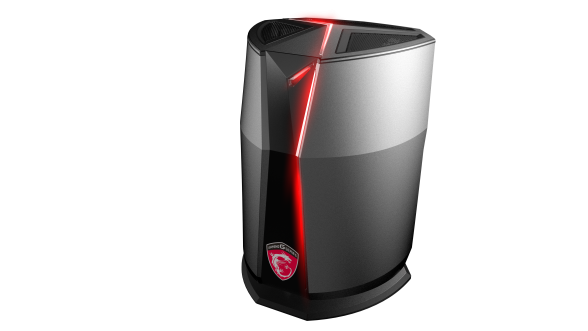 The MSI Vortex is MSI's compact "Living room" style PC, and its design is somewhat reminicent of the Apple Mac Pro of recent years, just with a bit more flash with the red MSI dragon logo.
Utilizing the i7 6700K Dual Desktop GTX 980 SLI GPUs and up to 64GB of RAM, this thing packs some serious punch. It is also capable of supporting multiple 4k video outputs. Msi also explains that it has an easy to upgrade design for DIY users, although we are curious to exactly what extent they mean.
The Vortex will be available sometime in 2nd quarter 2016 and be priced between two thousand for the base model and three thousand for the model as described.
Gaming 27XT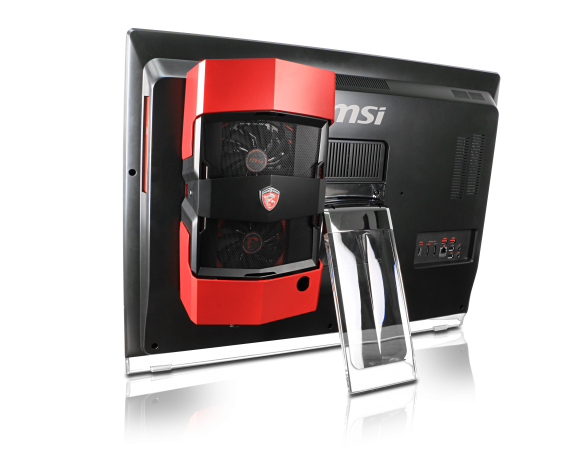 The MSI Gaming 27XT is different from your average All in one, supporting an external graphics card which is easily upgradable and interchangable from what we're told by MSI. It is a nice addition to the already solid AIOs I saw last year at CES from MSI. It includes Killer LAN, and a 1080P 144HZ display.
 Nightblade X2/MI2
After the original Nightblade a few years ago gave enthusiasts a very solid barebones system, the new upgrade comes with a Skylake chipset and the support of up to a GTX 980TI in the X2 and a GTX 970 in the MI2 shows those looking for a quality, portable system can take a look at the Nightblade.
Cubi 2 Plus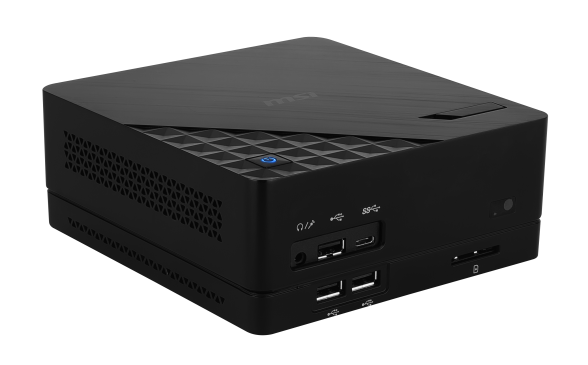 The Cubi 2 Plus is our final product, and is a Mini PC in the same vein as the Gigabyte BRIX, this one includes support for a M.2 SSD as well as a 2.5″ Drive, this is targeting the HTPC, office and Media PC demographic and should serve well for those applications.