Thanksgiving is one of our favourite holidays for many reasons. It's the holiday that excuses our insatiable appetite for turkey and lets us express our gratitude towards our family and our dear readers! So to give something back to you guys, we've compiled a list of the best hardware deals from around the web so you can keep your system happy, too!
Okay, enough with the cheesy introductions and let's get down to business, I'll be curating some of the best deals from around the net, For GPU deals though check our GPU reviewers round up.
Black Friday PC Hardware Buyers Guide CPU Deals
Intel i7-4790K $299.99 @ Amazon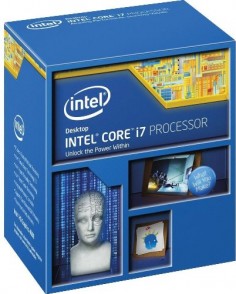 Although it's a bit long in the tooth, the Intel i7-4790K is still a solid choice for gaming and productivity. Sitting at $300, it's $100 cheaper than its successors while offering plenty of horsepower to keep up with the rest. This is a perfect upgrade if you're on a Z87 platform and the LGA1150 socket.
Intel i5-4690K $209.99 @ Amazon
If you're a bit strapped for cash and only do rendering once in a blue moon, then the Intel i5-4690K is worth a look.  While it lacks the hyper-threading capability of its i7 counterpart, it gets the job done if you're primarily looking to game. However, just keep in mind some newer games are starting to take advantage of the virtual threads of i7. But the $209 pricetag can sometimes far outweigh the benefit of hyperthreading, especially if you're currently running on a weakish i3.
For those on even tighter budgets AMDs 8320E is a solid buy. Being that its the E variant of the 8320, it a 95W CPU so it can perform as rated on the cheap 760G boards, and OCs about as well as a standard 8320E in a 970 or 990 motherboard. Heck of a deal at under $100 dollars.
Black Friday PC Hardware Buyers Guide Motherboard Deals
ASUS Z97-A/USB 3.1 $94.99 (After $40 Rebate) @ Newegg
Really solid board that pairs well with the two Intel CPUs we've recommended and overclocks well, features USB3.1, supports dual GPU configurations and M.2. Only x4 SATA ports though so some may shy away from it.
MSI Z97 PC MATE $74.99 (After $10 Rebate) @ Newegg
Our long time go-to recommendations for those on a budget build. This board OC's well, is reliable, and supports AMD Crossfire GPUs (Only an X4 slot for the second card). While there's only 4X PCIe lanes reserved for the second PCIe slot, it's still nice to have the option for an additional graphics card. In terms of overclocking, I've pushed my i5-4670K to 4.2GHz with ease. The build quality is great as well.
MSI Z97 SLI Krait Edition $89.99 (After $15 Rebate) @ Newegg
Very compariable to the PC mate, but with slightly better power delivery for better overclocking and SLI support. The black and white theme is perfect for themed builds, definitely worth checking out.
MSI Gaming Z170A GAMING M5 $149.99 (After $15 Rebate) @ Newegg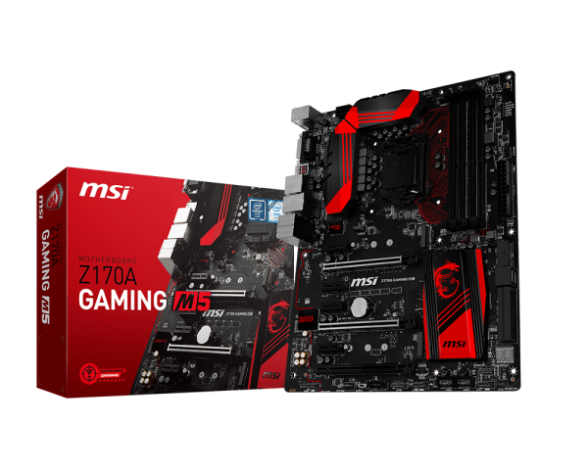 The MSI Gaming Z170A Gaming M5 is another great looking board, and feature packed as well. Supporting SLI from Nvidia and Tri-Fire from AMD as well as Dual M.2 slots and 6 Sata ports. This board also supports USB 3.1 with a Type-C connector. This is a beautiful board at a pretty good discount. If you want to upgrade to Skylake this is definitely a great option!
MSI X99A Raider $169.99 (After $20 Rebate) @ Newegg
The MSI X99A Raider is a good option for those of you looking to go X99 and would pair VERY well with a i7 5820K. It supports triple graphics configurations from AMD and Nvidia, 10 Sata Ports, as well as a SATA Express port and M.2 Slot.
Asrock X99 Extreme 4 $139.99 (After $30 Rebate) @ Newegg
If you're looking to get into X99 as cheap as possible, Asrock has it, I can't really stress how cheap this is. If you may worry about the quality of the board, All X99 boards are kept up to a high standard, since its an enthusiast class. If you don't need all the bells and whistles check this one out.
Gigabyte X99 UD3P $149.99 (After $20 Rebate) @ Newegg
Another solid board at a great price, one of our reviewers, reviewed this board here previously and raved about it. Quoting his final thoughts 
The Gigabyte X99-UD3P offers a boatload of features, exceptional overclocking and Gigabyte's outstanding reliability and build quality all at a great low price!
It supports up to quad GPU configurations and handled even the 5960X at 4.2GHz
Asrock X99E-ITX/AC $209.99 (After $30 Rebate) @ Newegg
Ever want to build a server in a shoebox? or a LAN rig that can fit as a carry on that is more powerful than most peoples full tower gaming rigs? Well this board is for you. Granted its a niche product but it is absolutely fantastic, No quad channel memory support or Dual graphics, but we can understand why. If you want a small form factor system that is overkill, this is it.
Gigabyte 990FXA-UD3 R5 $89.99 (After $20 Rebate) @ Newegg
If you're looking to pair a really nice board with an FX CPU like the one we listed above or any of the higher end 8 cores this is it. I had the original revision of this board a few years ago and was probably one of the best motherboards I've ever used. A great option for overclocking and this newest revision adds things like updated onboard sound, The Realtec 1150 to be specific. Dual GPU support is here, as well as 8 USB ports and 6 Sata ports.
Gigabyte GA-78LMT-USB3 $39.99 (After $10 Rebate) @ Newegg
Another board I've been using for quite a while. If you want to just use the 8320E or any 95W AMD FX CPU at stock settings this will do the job. I've even been able to overclock a bit with some of them. This board will do a good job and at this price looks pretty good.
Black Friday PC Hardware Buyers Guide Case Deals
Fractal Design S $59.99 @ Newegg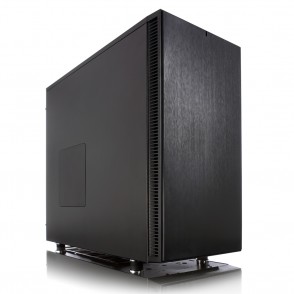 The Fractal Design S is one of the hottest cases out today, we're huge fans of their cases and the Define S is no exception. If you need a case, I strongly recommend you take a look at this one.
Thermaltake Core X9 E-ATX Cube Chassis $99.99 @ Newegg
If you're looking for a nice spacious case, and are a bit into modding this may be the case for you. It has a "Stacking" functionality, making this great for those who love customization. The possibilities are endless, although a strong nod goes to watercooling with the ability to mount radiators pretty much anywhere.
Corsair 380T $59.99 (After $30 Rebate) @ Newegg
Probably one of our favorite Mini-ITX Cases, well built with case doors that open with a handle and a large sturdy handle for carrying around. Great for LAN rigs.
Phanteks Enthoo Luxe $109.99 (After $20 Rebate) @ Newegg
The bigger brother of the Enthoo Pro, it has exterior LED lighting on the edges of the case and a bit nicer than the Pro. A absolutely amazing case to work in and the last case most people would ever buy, I would know since my test bench is currently sitting in it. If you've got the budget for it I whole heartedly recommend it, the case is mostly steel, has tons of room for radiators, is full ATX and the entire case is held together with screws so modding is a breeze!
Phanteks Enthoo Pro $69.99 (After $10 Rebate) @ Newegg
The little brother to the above case, a better deal and a great competitor to the Define S which is a little smaller and doesn't support E-ATX motherboards.
Black Friday PC Hardware Buyers Guide Memory
ADATA XPG 8GB DDR3 1600MHz $32.99 @ Amazon
Mushkin Blackline 16GB DDR32133 MHz  $84 @ Amazon
G.Skill Ripjaws V 8GB DDR4 2133MHz $39.99 @ Newegg
Patriot Viper 4 Series 16GB Quad Channel Kit 2666MHz $98.99 @ Amazon
Patriot Viper 4 Series 32GB Quad Channel Kit 2800MHz $214.99 @ Amazon