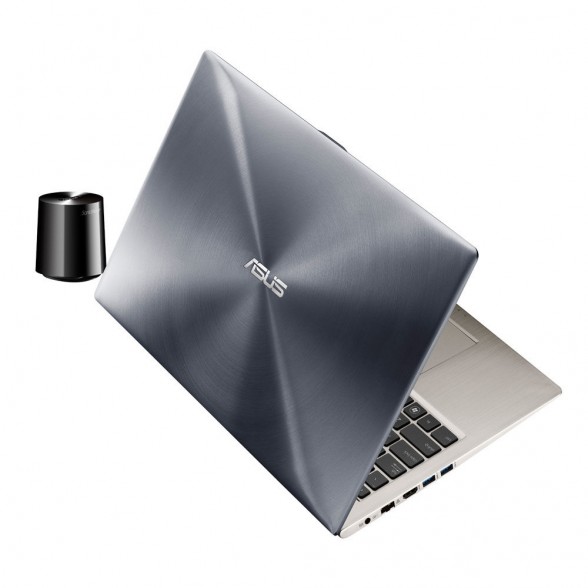 Ever since Apple's release of the Retina Display MacBook line back in June 2012, its superior display technology has been left relatively unchallenged by its PC competitors. Featuring a pixel density of 220 PPI and a resolution of 2880×1800, it was easily the best notebook display on the market.
Now nearly a year later, it looks like a number of manufacturers will finally be joining in on the mix, offering similarly impressive displays. As recently discovered by Notebook Italia, the ASUS UX51VZ-DB115H, a variant of the ASUS UX51 series may possibly be carrying a 15.6″ IPS panel with a pixel density of 211.82 PPI and a resolution of 2880 x 1620. The product seems to have been added into the Amazon.de inventory with full specs and pricing despite no official word from ASUS regarding the upcoming product.
As listed on Amazon.de, the ASUS UX51VZ-DB115H will carry a price tag of €1999 (~$2562), but the 15.6 inch monster will also be carrying quite an impressive spec sheet. Alongside the upgraded display, it also comes with 2x SSDs in RAID 0, a Quad-Core i7-3632QM, 8GB of DDR3 memory, and a GT650M GPU – all crammed into a 19.7mm thin uni-body aluminum chassis.
Although it seems like this new UX51 is ready for grabs, ASUS has yet to make any official announcement regarding this new model, so we'll be keeping our eyes peeled.
Source: UltrabookNews.com via Notebook Italia