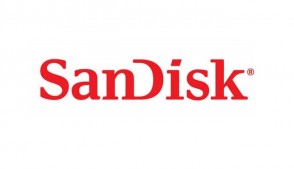 In a not-too-surprising move, SanDisk recently announced that they've entered an agreement to acquire Fusion-io for $1.1 billion cash, further strengthening SanDisk in the enterprise SSD space.
Fusion-io, primarily known for their enterprise PCIe SSD solutions was one of the pioneering PCIe based enterprise SSD vendors to go public back in 2011. Unfortunately shortly after going public, Fusion-io had a bit of trouble staying profitable due to inconsistent swings in the enterprise/datacenter upgrade cycle and a number of tier 1 SSD vendors (SSD vendors with in-house fabs) entering the PCIe SSD space. Within the past couple years, Fusion-io also lost a number of top C-level executives further damaging the company including CEO David Flynn, CMO Rick White and CFO Dennis Wolff.
Despite their troubles, Fusion-io is still one of the leading companies in the enterprise SSD space with high profile customers such as Apple, Facebook, IBM, HP, Dell and Supermicro. Their primary claim to fame is their ioMemory solution, which leverages the performance advantages of flash and PCIe to provide a high capacity, high performance, persistent storage platform for application acceleration. While Fusion-io had been the primary provider of such PCIe IO accelerator solutions when the company was founded back in 2006, SSD manufacturers with their own fabs such as Intel and Micron began introducing their own PCIe IO Accelerator products in recent years undercutting Fusion-io's solutions.
SanDisk, one of the leading providers of flash based solutions, on the other hand has been expanding rapidly into the high margin enterprise SSD market with their recent acquisition of SMART Storage Systems last year pulling in a strong portfolio of enterprise SATA and SAS based SSDs. SanDisk however, still lacks a competitive PCIe based IO accelerator product which is where Fusion-io comes in. Given that SanDisk is one of the few SSD manufacturers on the market with their own NAND fab, this will give SanDisk not only a competitive PCIe IO accelerator offering, but will also have the ability to be price competitive as well making this an excellent match for both companies.
Best summarized by Shane Robison, chairman and CEO of Fusion-io, "Fusion-io's innovative hardware and software solutions will be augmented by SanDisk's worldwide scale and vertical integration, enabling a combined company that can offer an even more compelling value proposition for customers and partners."
Source: SanDisk