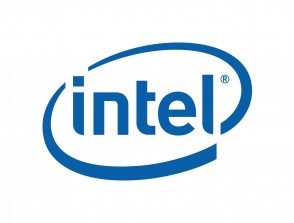 According to an article recently published by computer hardware news site TechPowerUp, Intel recently posted an updated SSD roadmap for their presentation at 3D Revolution 2014 which revealed Intel's plans on the SSD front for the rest of 2014.
For the consumer market, Intel is only planning to release a single SSD for the rest of the year – the Intel 750 Series codename "August Ridge", which is expected to launch sometime in Q4. Not a whole lot of details were revealed with this roadmap; however, it is clear that Intel plans to stick with 20nm NAND – probably the same stuff in the recently launched Intel 730 Series. Given the naming scheme, the 750 Series is most likely the successor to the 730 series although an 8-10 month refresh cycle does seem a bit quicker than usual for Intel.
On the professional side, Intel is expected to be releasing the Intel Pro 2500 Series SSD codenamed "Temple Star" sometime this quarter. Temple Star will be using 20nm MLC and details of the drive has previously been leaked by our friends over at TheSSDReview.
Finally on the enterprise side, Intel is expected to release three new SSDs for the rest of 2014 – the Intel DC P3500 Series codenamed "Pleasantdale" in Q3, and the Intel DC S3710 Series and DC S3610 Series codename "Haleyville" in Q4. The Intel DC P3500 will be using 20nm NAND and details have been leaked previously as well. The new enterprise SSDs on this roadmap however are the Intel DC S3710 and DC S3610, which could possibly be the successor to the DC S3700 and DC S3500. While the roadmap doesn't have yellow in the NAND legend, the upcoming SSDs appear on the roadmap with the same color coding as the recently launched DC P3700 and DC P3600, both of which use Intel's 20nm high endurance HET-MLC.
Source: TechPowerUp