AMD have just announced their latest pair of server GPUs, the FirePro S7150 and the dual-GPU S1750 x2. Both of the new graphics cards feature AMD's Tonga (Antigua)  GPU cores, which are also found in mainstream components such as the R9 285, R9 380 and R9 380X. The new cards represent AMD's first fully hardware virtualized GPU components. These products are targeted toward the virtualization market where AMD's focused its attention on applications such as cloud computing, cloud gaming and remote workstation.
AMD Reveals World's First Hardware-Virtualized GPU Product Line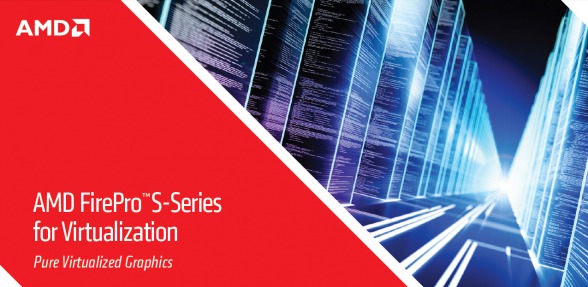 AMD demonstrated their Multiuser GPU technology for the first time ever at VMWorld 2015, which they have finally brought to market with these new cards today. The new products are geared toward server use and are designed for workloads based around virtualization. In the past, virtualization could be used to for key components such as the CPU, network controller, and even storage. However, before today, the GPU was not yet hardware virtualized. AMD's MxGPU technology enables modern virtualization of GPU hardware. This allows for consistent performance and enhanced security across virtual machines.
AMD's Multiuser GPU technology, based on SR-IOV (Single Root I/O Virtualization), a PCI Express standard:
Delivers hardware GPU scheduling logic with high-precision quality of service to the user.
Preserves the data integrity of Virtualized Machines (VM) and their application data through hardware-enforced memory isolation logic preventing one VM from being able to access another VM's data.
Exposes all graphics functionality of the GPU to applications allowing for full virtualization support for not only graphics APIs like DirectX and OpenGL but also GPU compute APIs like OpenCL.
FirePro S7150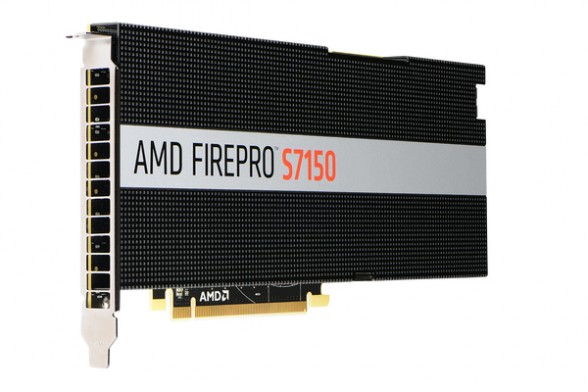 AMD is offering two products both of which are based on the 28nm manufacturing process, rather than 16nm/14nm FinFET processes which the company's upcoming Polaris GPU architecture is based on. The first of the new products is the S7150 which as stated earlier is based on AMD's Tonga XT GPU core, which can also be found in the Radeon R9 380X. The core fully unlocked Tonga core features 2048 stream processors. The card also packs 8GB of GDDR5 VRAM which is running through a 256-bit memory interface and features a TDP of 150W delivered by a single 8-Pin PCIe power connector. The card can handle up to 16 users, in a virtualized environment and is available in both passive and active cooling options. It also has an MSRP of $2399.
FirePro S7150 x2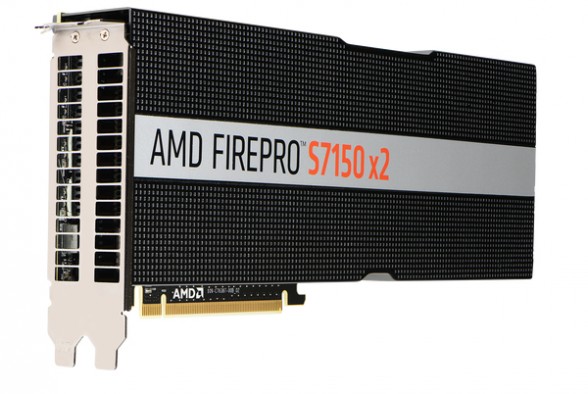 The second offering features the same specifications only doubled. Yes, as the name implies, the S7150 x2 features two full Tonga XT GPU cores for a total of 4096 stream processors and 16GB of GDDR5 VRAM (8GB per GPU). Of course, with an increase in specifications, we also get an increase in power consumption as the card is rated for a 265W TDP. It supports up to 32 users and comes in at an MSRP of $3999.