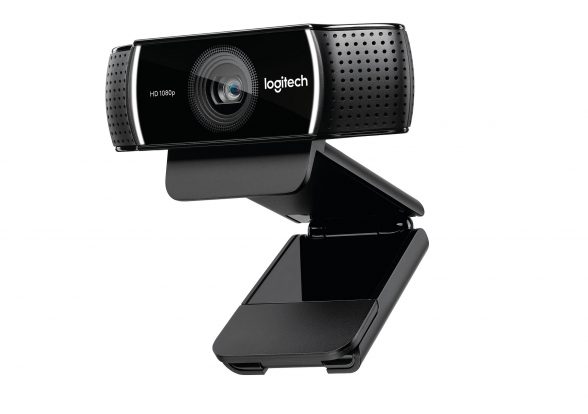 With game streaming now as easy as clicking a button, more and more gamers are now streaming their gameplay via services such as Twitch or YouTube. While not a requirement, many streamers also stream video of themselves while playing games and talk to their audiences in order to establish loyal viewerships.
As such, the webcam business has seen some growth among streamers and Logitech is now announcing a new webcam designed for this segment.
Appropriately called the Logitech C922 Pro Stream Webcam, the new webcam features the ability to stream and record in 1080p at 30fps or 720p at 60fps. There's also a built in H.264 video compression engine which will free up precious CPU cycles during livestreaming. Those who enjoy gaming in dimmer or darker environments will also be glad to know that the G922 Pro Stream will feature automatic low light correction and premium autofocus so you can always have a clear broadcast even in darker environments. While most livestreamers will have some sort of headset or dedicated microphone, the new webcam will also feature dual omni-directional noise cancelling microphones to capture stereo audio.
On the software side, Logitech will offer some interesting software powered by Personify which will allow you to basically overlay yourself onto a game without a green screen setup. Logitech is also offering a complimentary 3-month subscription to XSplit Premium which makes it easy to start streaming right off the bat.
The Logitech C922 Pro Stream webcam is available starting today for $99.99.