[section label=1. OCZ Officially OCZ Storage Solutions]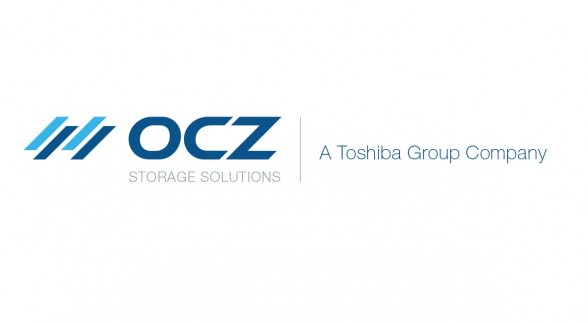 Over the past couple years, OCZ went from being the top SSD manufacturer in the world to going backrupt, and it seems like the crazy roller coaster ride may have finally come to an end. After reports of a Toshiba buyout after OCZ's declaration of bankruptcy back in November of last year, OCZ /Toshiba have recently announced that the deal is complete and OCZ will now officially be known as OCZ Storage Solutions – a Toshiba Group Company.
Despite OCZ assets being sold at firesale prices, the OCZ/Toshiba deal is a highly beneficial one for all parties involved. Toshiba now gains OCZ's consumer and enterprise SSD business along with their valuable Indilinx IP while OCZ now has full access to Toshiba's resources and their Tier 1 NAND supply. As such, this puts Toshiba in the unique position of being able to deliver a completely in-house high performance SSD – a position that's currently only held by Samsung and Intel (although we hear that Micron, SanDisk and SK Hynix aren't far behind).
With OCZ Storage Solutions, Toshiba has leapfrogged their way into the SSD market and I think 2014 will be a very exciting year for SSDs. Can't wait to see what OCZ Storage Solutions come up with next! Full press release after the jump.
[section label=2. Press Release]
Press Release
Toshiba Corporation Completes Acquisition of OCZ Technology Group's Assets and Launches New Subsidiary, OCZ Storage Solutions
OCZ Storage Solutions – a Toshiba Group Company – Will Serve the Solid-State Storage Industry with Both Client and Enterprise SSD Solutions and Software
Toshiba Corporation, a global technology leader and manufacturer of NAND flash memory, today announced that the Company has finalized the purchase of substantially all assets of OCZ Technology Group, making it a wholly owned subsidiary and Toshiba Group Company. Effective immediately, the Group company will operate independently as OCZ Storage Solutions, a leading provider of high-performance solid state drives (SSDs) for computing devices and systems.
The acquisition provides Toshiba with OCZ's enterprise and client SSD businesses and enables the established OCZ brand to continue in full force with a current product portfolio that includes SATA and PCIe consumer drives for high-performance and mainstream applications, and SATA, SAS and PCIe enterprise drives supported by virtualization, cache and acceleration software. OCZ Storage Solutions will leverage Toshiba's cutting-edge NAND and combine it with the Company's proprietary controllers, firmware and software to provide both client and enterprise customers with innovative and cost-effective solid-state storage solutions.
"The acquisition of OCZ further expands our solid-state storage capabilities and represents Toshiba's commitment to this high-growth area," said Mr. Seiichi Mori, Vice President of Toshiba's Semiconductor and Storage Company and Corporate Vice President of Toshiba. "Our goal is to offer a leading edge portfolio of solid state solutions to address the storage challenges faced by both client and enterprise customers, and the acquisition of OCZ is an ideal addition to our team in realizing this strategy."
"We are very excited to be part of the Toshiba family where we will continue to develop new and unique solid-state storage technologies that position the new entity as a market leader," said Ralph Schmitt, CEO for OCZ Storage Solutions. "With Toshiba's financial strength and portfolio of leading-edge NAND flash memory, OCZ is now in a advantageous position as one of the few companies in the SSD industry with advanced controller IP and NAND flash supply under one global organization, which in turn will help enable more robust and competitive solid-state solutions going forward while expanding our market presence in the rapidly growing SSD market."
As a Toshiba Group Company, OCZ Storage Solutions will continue to maintain its established worldwide sales channels. The new Company's headquarters will remain in San Jose, California, with strategic design centers located in Irvine (California), Tel Aviv (Israel), and Abingdon (UK).