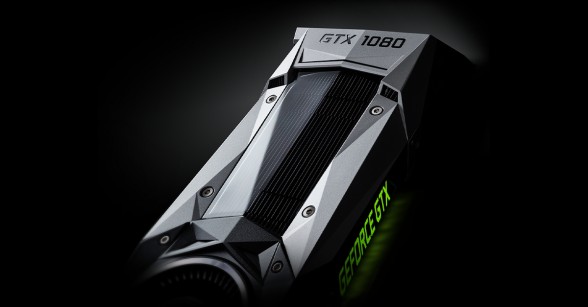 For Nvidia's most recent launches of high end Pascal based graphics cards such as the GeForce GTX 1080, Nvidia made an unusual move to launch their own Founders Edition graphics cards before their partners were allowed to begin selling their own branded graphics cards. Given that recently launched high end graphics cards tend to be the most profitable, Nvidia partners weren't exactly thrilled as it raised concerns that Nvidia was trying to take over the high end graphics market for themselves.
However, according to a recent article by Taiwanese tech publication DigiTimes, Nvidia CEO Jen-hsun Huang claims this is not the case. Huang claims that the reason they launched the Founders Edition cards first is "… purely to solve problems in graphics card design, and said Nvidia maintains partnerships with graphics card vendors and will not step into own-brand graphics card sales" Furthermore, Huang claims that Nvidia has shared all technologies from their Founders Edition cards with their partners so that they're better able to make improvements and changes [to their own custom designs].
While I can see the benefit of ironing out the bugs before allowing partners to introduce custom cards on the market, this is definitely an interesting take on the Founders Edition cards. During the month they were the only available cards on the market, it basically gave Nvidia full access to all the early adopters.
That said, it'll be interesting to see if Nvidia continues to do this for future graphics cards and if so what kind of response Nvidia partners will have. What do you think? Is Nvidia doing this to cut out the middleman and take the entire early adopter market for themselves or is this just honestly a decision to put out the best product? Let us know in the comments below!
Source: DigiTimes