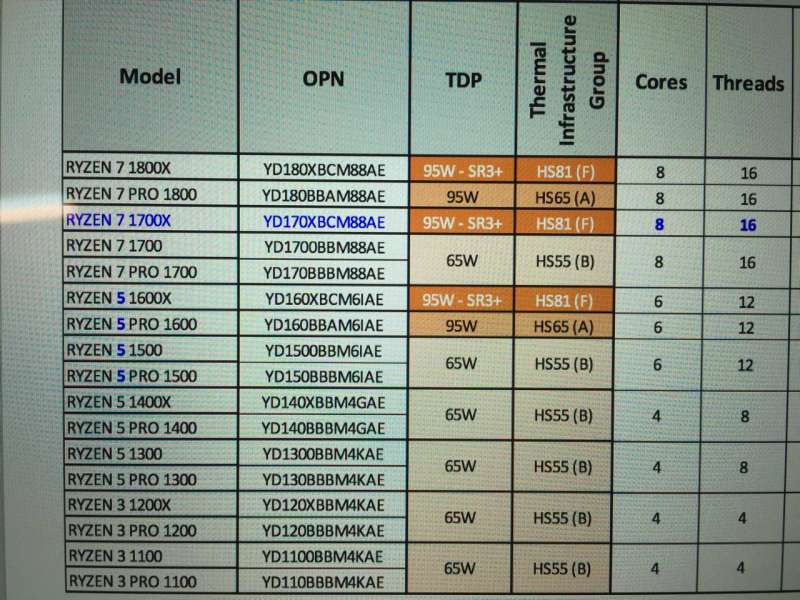 A new post from AnandTech forums appears to contain a full list of the upcoming Ryzen CPU SKU sheet which seemingly details all the upcoming Ryzen SKUs, their core count, TDP, the thermal infrastructure group each belongs to and the OPN (Ordering Part Number).
According to the chart, it appears that all the Ryzen 7 series CPUs will feature 8 cores and 16 threads. This will be followed by the Ryzen 5 series CPUs which will be split between 6 cores and 12 threads for the Ryzen 5 PRO 1500 and up, and 4 cores and 8 threads for the Ryzen 5 1400X and below. Finally, there will be the Ryzen 3 series CPUs which will feature 4 cores and 4 threads.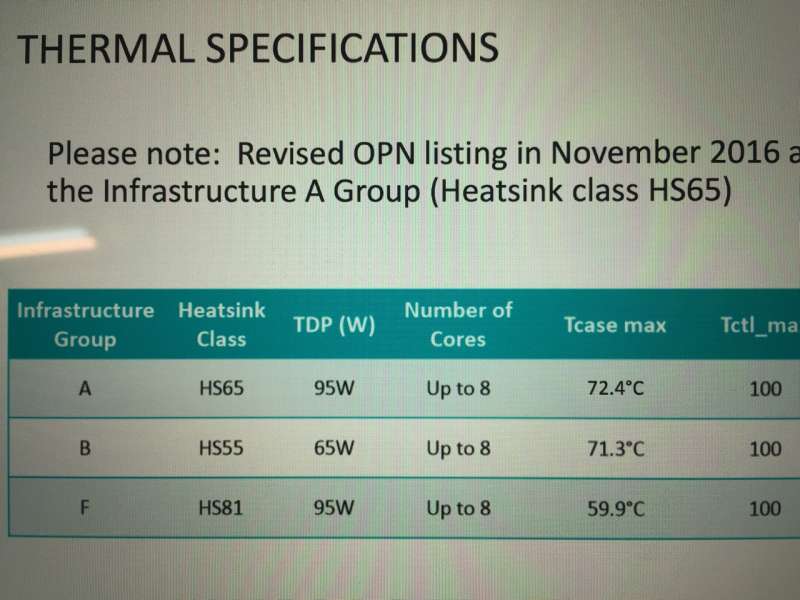 Three processors in the list, the Ryzen 7 1800X, Ryzen 7 1700X and Ryzen 5 1600X will feature a 95W TDP – SR3+ and is in the HS81 (F) Thermal Infrastructure Group. It has been rumored that these processors are expected to feature AMD's XFR (Extended Frequency Range) feature which allows the processor to scale its clockspeeds beyond what it's rated for based on the cooling solution.
As always, take these rumors with a grain of salt. More to come so stay tuned!
Source: AnandTech