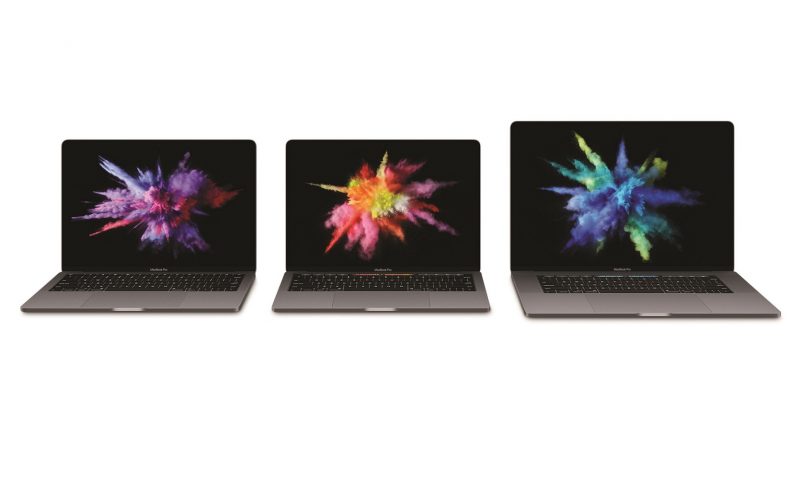 To nobody's surprise, Apple launched their completely redesigned MacBook Pros today which may not look like much of a complete redesign however, Apple has made some significant changes under the hood.
The centerpiece of Apple's new MacBook Pro is what they call the Touch Bar, which is a mini Retina display screen that runs across the top of the keyboard replacing the function keys. The Touch Bar will allow you to do a variety of tasks such as shortcuts, tools for various apps, and other functionality based on the application. Of course, you'll still be able to bring back the function keys on the Touch Bar as well. The Touch Bar also includes Apple's TouchID which allows fingerprint unlocking of the system.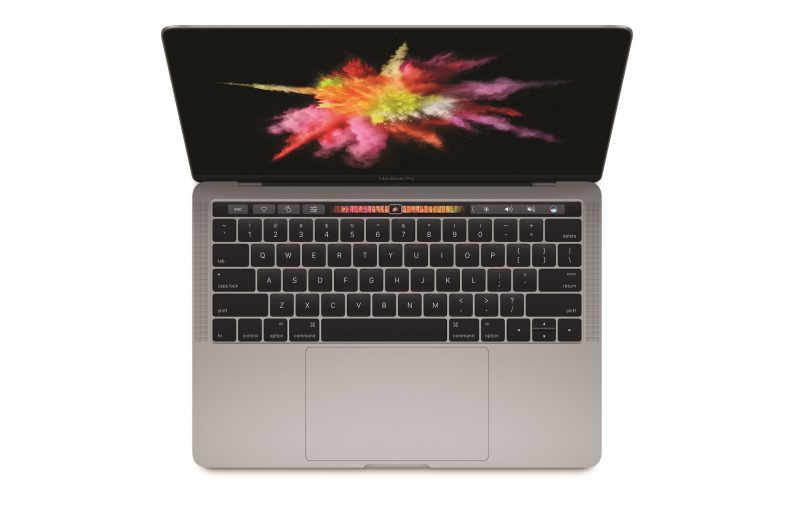 Just like the old MacBook Pro, Apple's new MacBook Pro will come in two variants, a 13″ model and a 15″ model. Despite adding additional features, the new 13″ MacBook Pro is now just 14.9mm thick weighing in at just 3lbs while the 15″ MacBook Pro is now just 18mm thick weighing in at just 4lbs. Apple claims these are the thinnest and lightest MacBook Pros they've produced to date and we're inclined to agree.
As expected, both the 13″ and 15″ models of the MacBook Pro feature LED backlit Retina display IPS panels. The 13″ MacBook Pro features a resolution of 2560×1600 (227 PPI) and brightness up to 500 nits while the 15″ MacBook Pro features a resolution of 2880×1800 (220 PPI) and brightness up to 500 nits. Other specs of the new MacBook Pros include Skylake Intel Core i5 or i7 processors, up to 16GB LPDDR3 RAM, up to 1TB SSD storage for the 13″ MacBook Pro or 2TB SSD storage for the 15″ MacBook Pro, and either Intel HD Graphics 530 or Radeon Pro graphics for higher end 15″ MacBook Pro configurations. Battery life is rated at up to 10 hours of use and 30 days in standby for both models.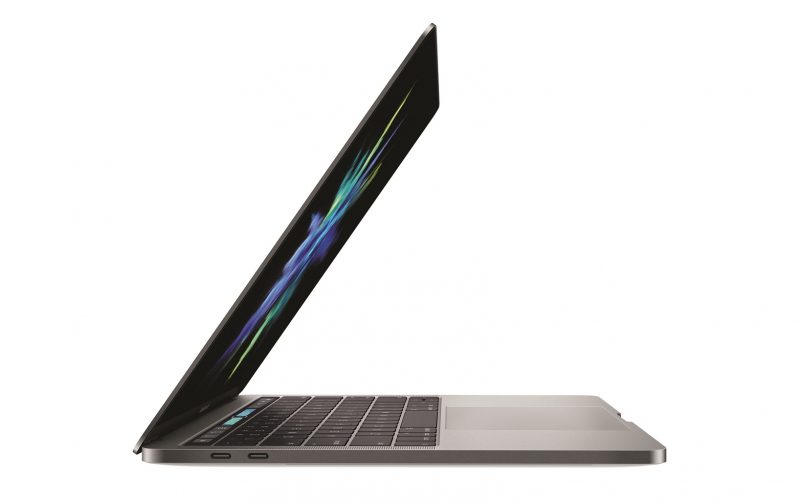 Connectivity options for the new MacBook Pro include 802.11 A/B/G/N/AC Wi-Fi and Bluetooth 4.2. Up top there's also the old 720P FaceTime HD camera as well. I/O options include 4x USB Type-C ports which will support charging, external display output, Thunderbolt (up to 40Gbps), and USB 3.1. Of course, new adapters will likely need to purchased as USB Type-C is still relatively new. Interestingly enough, Apple also kept the 3.5mm headphone jack here. Obviously Apple didn't go "bold" with their MacBook Pro in this regard.
The new MacBook Pro will start at $1,499 for the 13″ model and $2,399 for the 15″ model. Both will be available in either silver or space gray, and is available for order now.
https://www.youtube.com/watch?v=WVPRkcczXCY