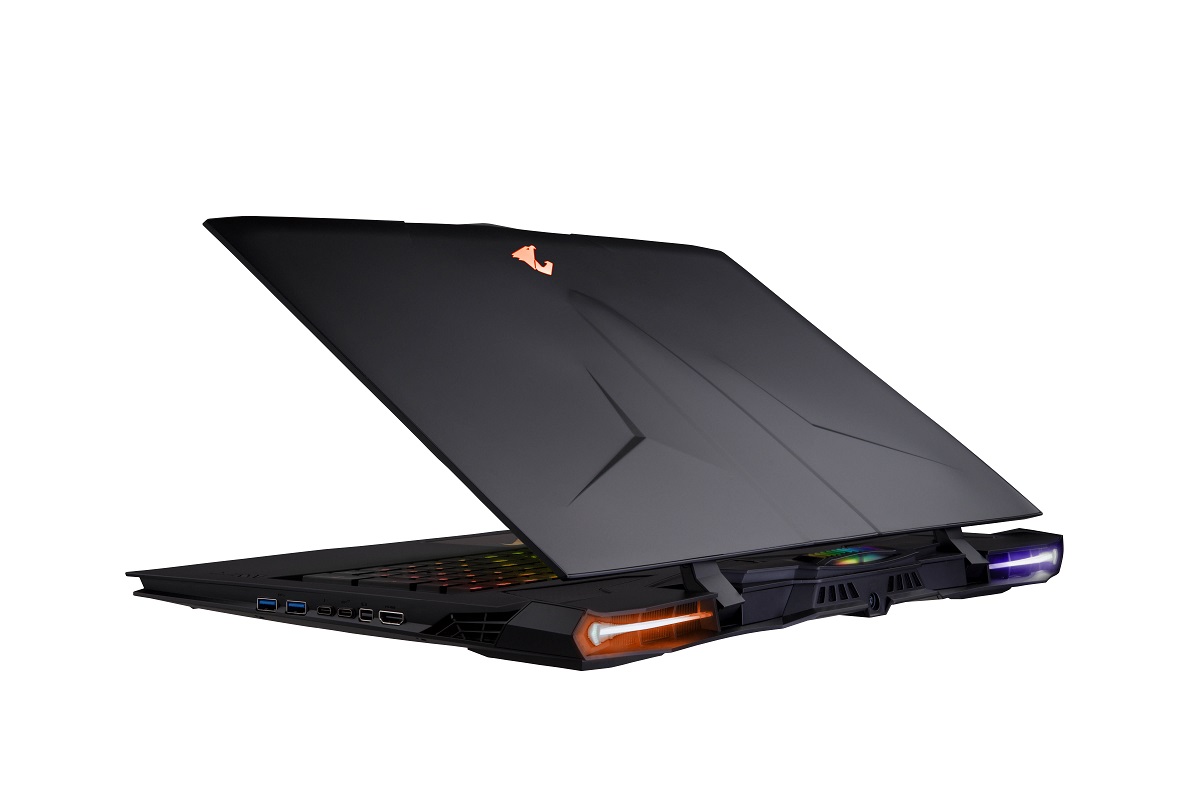 Aorus, Gigabyte's gaming-centric laptop branch, has released the world's thinnest gaming laptop that packs two Nvidia GTX 1070 GPUs in SLI.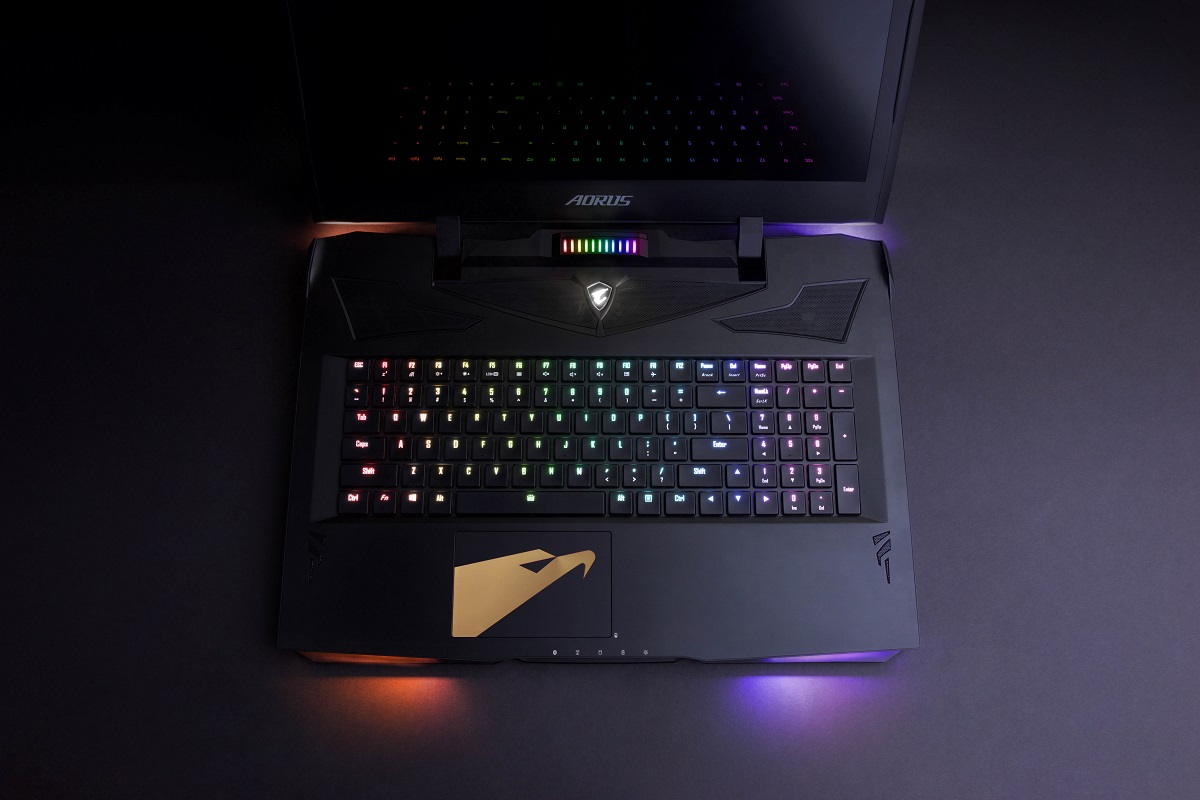 The Aorus X9 is designed for gamers looking to play at QHD/UHD resolutions and is more than VR ready. Complimenting the dual GTX 1070s is an Intel Core i7-7820HK quad-core CPU. The CPU is unlocked, meaning users can overclock it on their own.
Two display options are available: a 17.3″ UHD 3840x2160p IPS display with 100% Adobe RGB color gamut, or a 17.3″ QHD 2560x1440p 120Hz WVA high-refresh rate display. All displays are factory calibrated for the best color accuracy.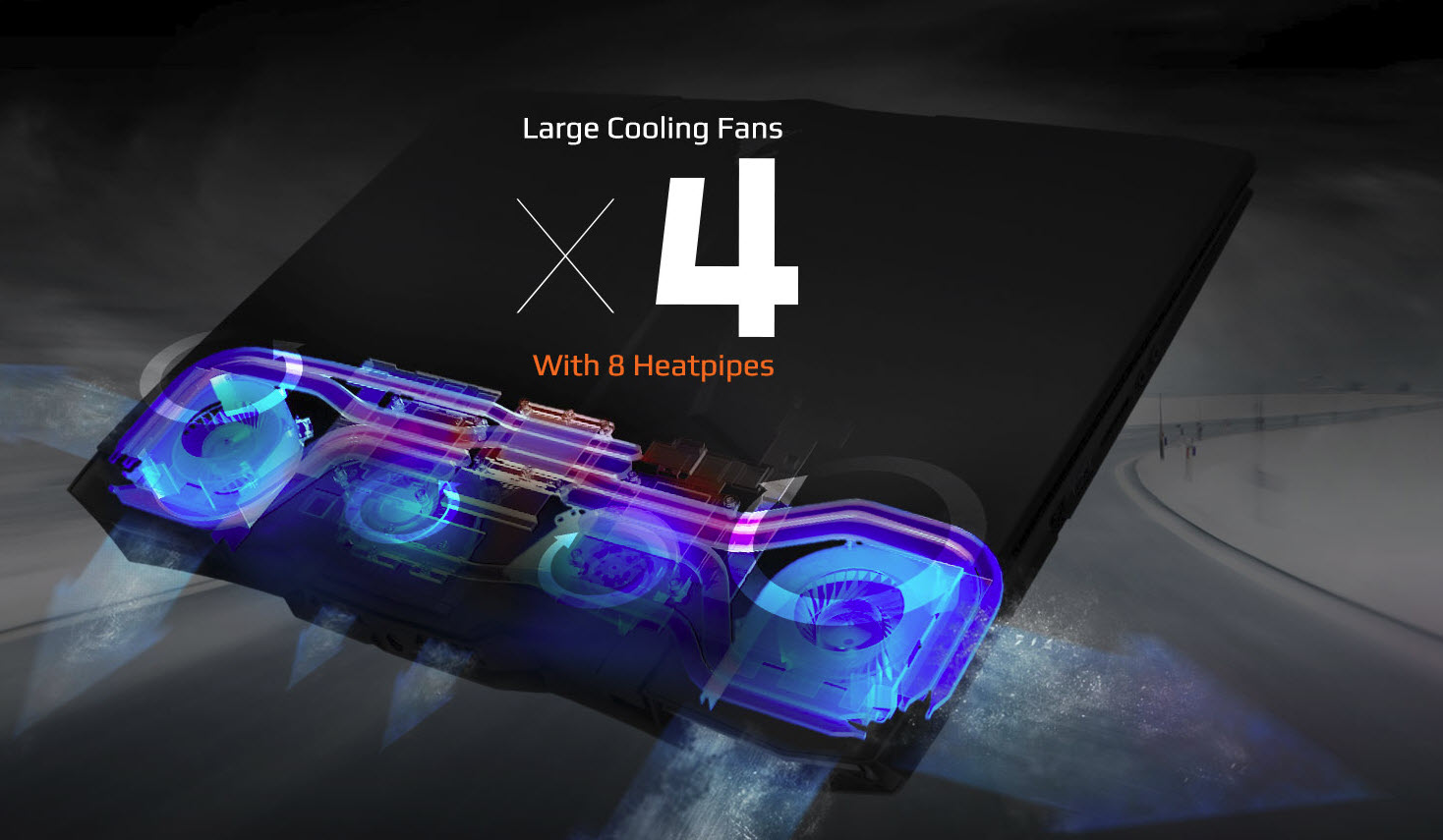 To handle the enormous amount of heat, Aorus implemented the world's first quad-fan design. You read that right, that's four fans in a laptop. The fans draws in air through the ventilated baseplate and pushes the hot air out the rear. Eight heatpipes draws heat away as quickly as possible.
The Aorus X9 only comes with a single 32GB RAM configuration. This is the only appropriate option considering the calibre of the other components. It uses a single 521GB PCIe SSD and a 1TB HDD for storage, though an Newegg exclusive model swaps out the 1TB HDD for a second 512GB PCIe SSD at a higher cost.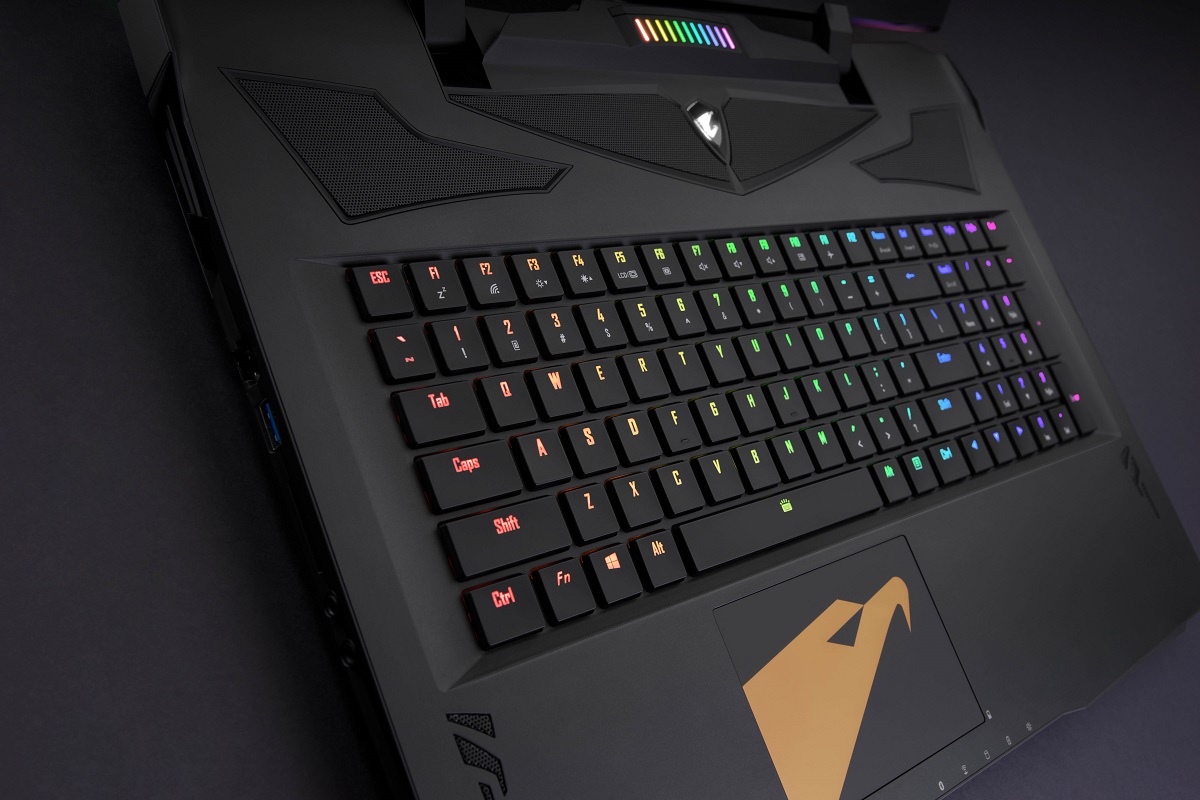 The laptop also has low profile, true Brown mechanical switches installed for premium typing experience. The Per-Key RGB lighting can be individually programmed and shines in 16.7 million colors.
Manufacturer
 Aorus (Gigabyte)
Model
X9-KL4K4M
X9-KL4K5M (Newegg Exclusive)
CPU
Intel Core i7-7820HK
GPU
Nvidia GTX 1070 SLI
Memory
32GB DDR4 2,400MHz
Storage
512GB SSD, 1TB HDD
2x 512GB PCIe SSD
Audio
ESS Sabre HiFi Audio DAC, 2x speakers, 2x Woofers
Networking
Killer Doubleshot Pro, BT 4.1
Connectivity
1x Thunderbolt 3 (Type-C), 1x USB 3.1 (Type-C), 3x USB 3.0 (Type-A), 1x Mini-DisplayPort 1.3, 1x HDMI 2.0, 1x 3.5mm Headphone Out, 1x 3.5mm Mic-In, 1x SD Card Reader (UHS-II, PCI-E), 1x DC-In
Dimensions
16.9″(W) x 12.4″(D) x 0.9-1.18″(H) inch, 7.9 lbs
Price
$3,649
$3,799
The standard Aorus X9 costs $3,649, while the Newegg exclusive model costs $3,799. Both models will be available in the US by the end of October.