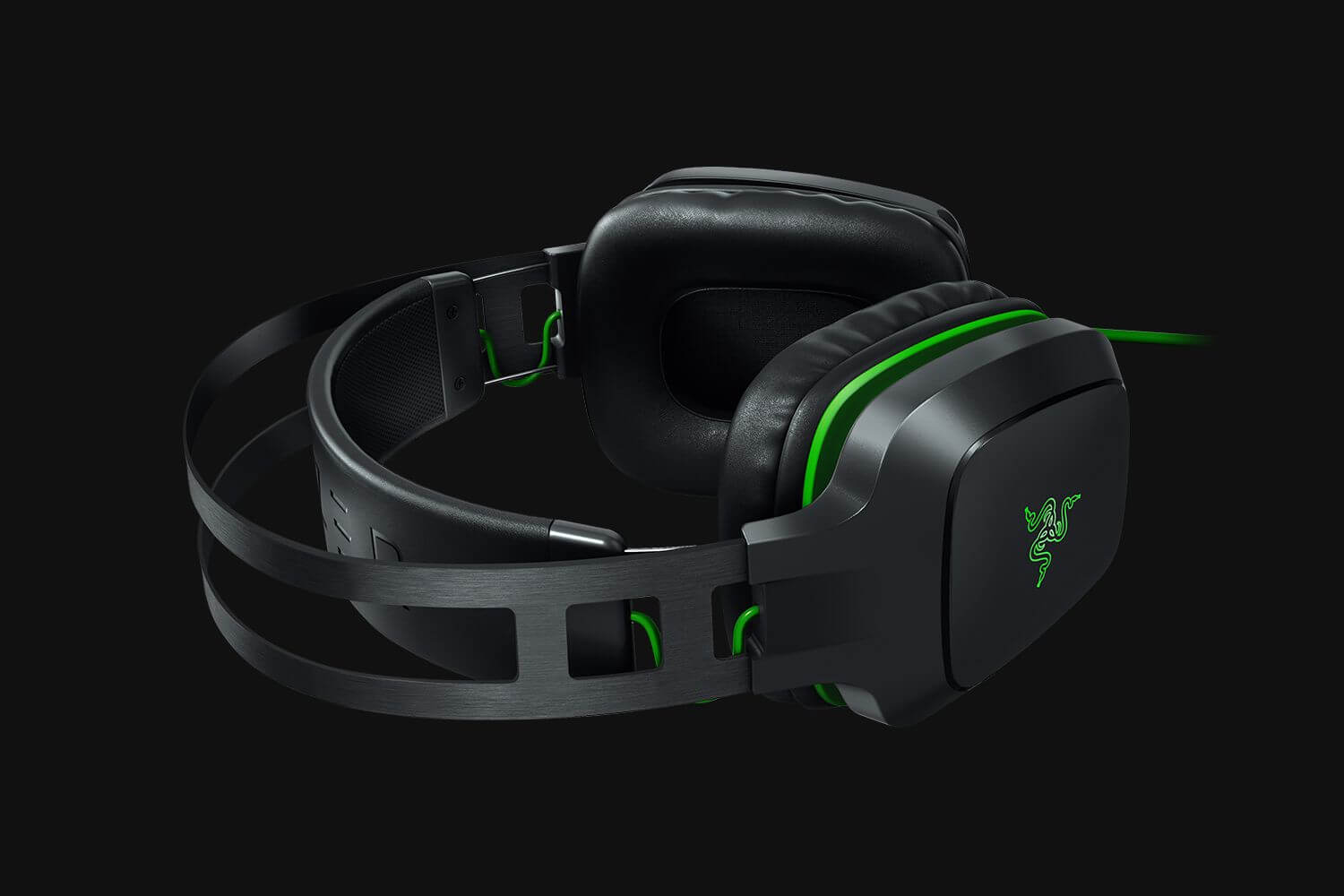 Razer has just added the Electra V2 and Electra V2 USB gaming headsets to its peripherals repertoire, bringing many features previously reserved for premium headsets down to the mainstream crowd.
The Razer Electra V2 and V2 USB are both equipped with a pair of custom 40mm Neodymium drivers mounted on a sturdy unibody aluminum frame. Both the earcups and the suspension headrest is padded with plush leatherette cushions. A removable boom mic can be easily stored away when not in use. Volume and mic mute has been integrated directly into the earcup for added convenience.
The Razer Electra V2 uses a unified mic and audio 3.5mm plug for maximum compatibility with all of today's devices (except for those phones without headphone jacks, of course). Of course, the Electra V2 USB simply plugs into any available USB port. Both devices will also support Virtual 7.1 surround sound on the PC via the Razer Synapse software.
The Razer Electra V2 is available now for $59.99 and the Razer Electra V2 USB is available now for $69.99 from the Razer Store.