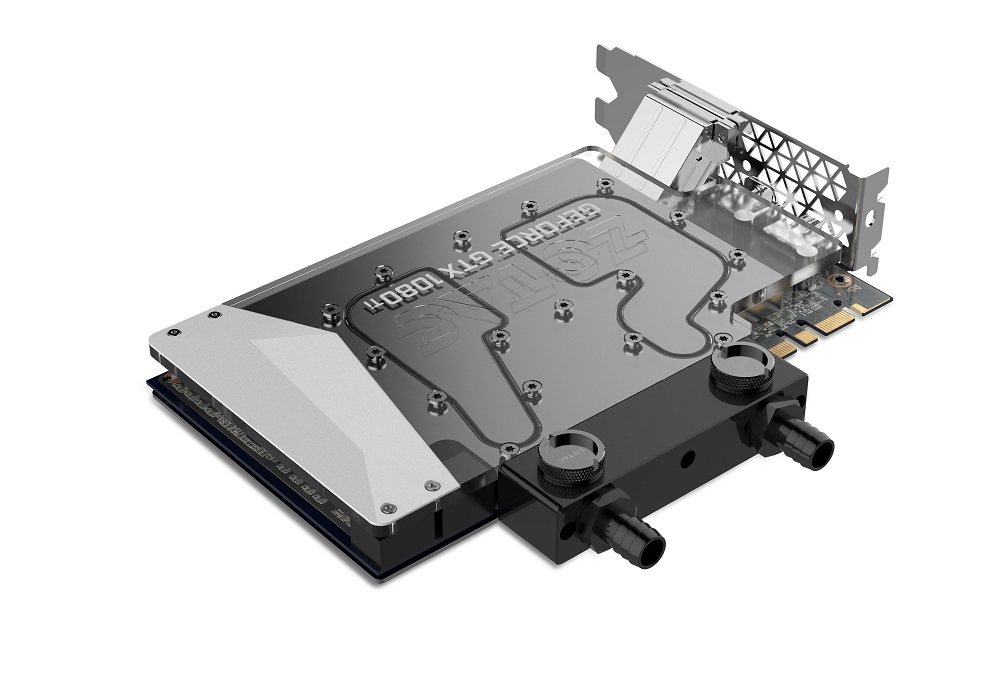 Zotac just launched the the GeForce GTX 1080 Ti Arctic Storm Mini, the world's smallest GTX 1080 Ti.
The card which measures just 6.46″ wide by 8.35″ long features Zotac's ArticStorm open loop waterblock to minimize footprint and maximize cooling potential. The waterblock utilizes a nickle plated direct copper contact capped with a transparent, tinted acrylic top. It's a full coverage waterblock, so it not only covers the GPU, but also the VRMs as well. To give it some extra shine, it also comes with white LEDs installed around the edge.
The robust cooling means higher overclocking potential. Out of the gate, the card's boost clock is set to 1,620MHz – a slight increase from the 1,582MHz stock boost clock from Nvidia's reference card however, with this type of cooling solution, users should expect to be able to push the card further on their own.
For those interested in having the smallest GTX 1080 Ti, the Zotac GTX 1080 Ti Arctic Storm Mini is now available at Newegg for $819.99.