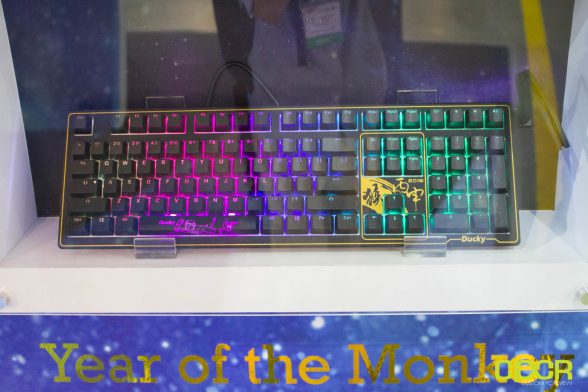 Ducky unveiled its Ducky Shine 6 mechanical keyboard at Computex this year with a brand new theme.
The Ducky Shine 6 is the first Ducky keyboard to incorporate a mouse bungee. The bungee can be attached on either sides of the keyboard depending on the user's hand dominance. The rubber feet has been overhauled as well. On the Shine 5, the elevator feet detaches with a twist. In the Shine 6 the feet inserts into the base. The Ducky rep explained that this improves stability.
The aesthetics of the keyboard evolved as well. The top portion now features grill-like fins, we aren't sure if these are just for a fresh look or have any practical application. RGB LED light strips have been added to the flanks of the keyboard to further enhance its lightning.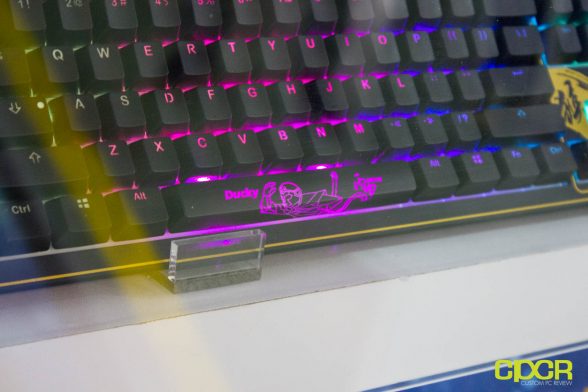 As with tradition, Ducky has a special edition of the Shine 6 with a design corresponding to the Chinese zodiac. Since 2016 the year of Monkey, the Shine 6 Year of the Monkey Edition comes with a custom engraved space bar and a aluminum front plate. Ducky hasn't told us anything about its price, but we'd guess that it will be around $165. The Year of the Monkey edition would cost more, but we're not sure by how much.