Gigabyte unveiled three new additions to its gaming-centric AORUS laptop branch. The latest versions of the AORUS X5 and X7 series gaming laptops come with exciting hardware and feature updates.
AORUS X5 v5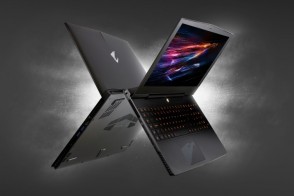 The most prominent feature of the X5 v5 is its dual GTX 965M in combination with the 3K or 4K UHD G-SYNC compatible display. The CPU has been updated to use Intel's Skylake Core i7 Quad Core CPU. Users can choose to configure the device with up to 64GB of RAM. Storage is handled by M.2 PCIe SSD, but AORUS has yet to comment on its capacity.
AORUS X5S V5
The AORUS X5S V5 is the single GPU variant to the X5 v5. It sacrifices the dual GTX 965M GPU for a single, albeit more powerful GTX 980M GPU. This change offers improved battery life compared to the more power hungry yet faster X5 v5. Depending on how you look at it, it can be an advantage or a compromise. Other specifications stay the same. The user can still add up to 64GB of RAM and configure the size of the M.2 PCIe SSD.
Manufacturer
Gigabyte/AORUS
Model
X5 v5
X5S V5
CPU
6th Gen Intel i7 Quad Core
6th Gen Intel i7 Quad Core
GPU
2x Nvidia GTX965M
1x Nvidia GTX 980M
RAM
Up to 64GB DDR4
Up to 64GB DDR4
Storage
M.2 PCIe SSD
M.2 PCIe SSD
Display
15.6″ 3840x2160p / 2880x1620p (G-SYNC optional)
Network
TBD
Connectivity
USB 3.1 Type-C, HDMI 2.0 (quantity TBD)
Weight
2.5kg/6.17lbs
2.5kg/6.17lbs
Price
TBD
AORUS X7 Pro v5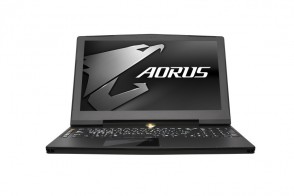 As the flagship product AORUS has to offer, the X7 Pro v5 crams desktop-class performance in a mobile chassis. In addition to using Intel's Core i7 Skylake Quad-Core processor, the X7 Pro v5 also utilizes dual Nvidia GTX970M in SLI. To round it off, the AORUS X7 Pro has a 17.3″ Full HD IPS display with G-SYNC capability. This part seems odd, since even its smaller siblings carry WQHD and 4K UHD options. AORUS didn't mention what the configuration options for the RAM and storage options are, but the previous generation of the X7 Pro-SYNC is able to handle up to 32GB of RAM in quad channel and up to 3.5 TB of SSD storage so expect something similar or better.
| | |
| --- | --- |
| Manufacturer | Gigabyte/AORUS |
| Model | X7 Pro v5 |
| CPU | 6th Gen Intel i7 Quad Core |
| GPU | 2x Nvidia GTX970M |
| RAM | TBD |
| Storage | M.2 PCIe SSD |
| Display | 17.3″ 1920x1080p IPS G-SYNC |
| Network | TBD |
| Connectivity | USB 3.1 Type-C, HDMI 2.0 (quantity TBD) |
| Weight | 3kg/6.61lbs |
| Price | TBD |
AORUS X3 Plus v5
Last but not least, we have the AORUS X3 v5. Focused on mobility as well as power, the X3 v5 comes with Intel's Core i7-6700HQ Quad-Core Skylake processor and a single Nvidia GTX 970M. It also sports a 13.9″ 3200x1800p display. Memory can be configured to a max of 32GB. In addition, the power adapter has been slimmed down for ease of storage.
Manufacturer
Gigabyte/AORUS
Model
X7 Pro v5
CPU
6th Gen Intel Core i7-6700HQ
GPU
1x Nvidia GTX970M
RAM
Up to 32GB
Storage
M.2 PCIe SSD, varies by region
Display
13.9″ 3200x1800p LCD
Network
LAN: Killer LAN Chip
Wireless LAN: 802.11ac
Bluetooth: Bluetooth V4.1+LE
Connectivity
3x USB 3.0 Type-A, 1x USB 3.1 (Type-C), 1x HDMI 2.0, 1x Mini DisplayPort1x RJ451x SD Card Reader
Weight
1.8kg/3.96lbs
Price
TBD
New Keyboard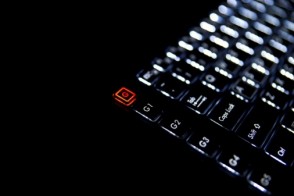 All models mentioned above are equipped with AORUS' Fusion Keyboard with per-key RGB lighting.