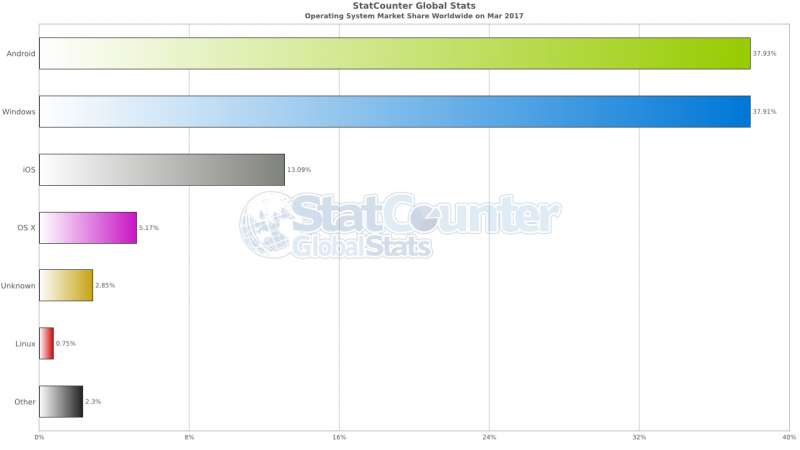 Recently we reported that, Android was close to overtaking Windows as the most popular OS and it looks like Android is now in the lead. According to latest report from Statcounter, Android devices now make up 37.93% of the market, beating Windows which now commands just 37.91%.
Much of the growth can be attributed to the booming smartphone market. The adoption rate for Android smartphones is growing at a rapid rate whereas Windows Mobile remains non-existent. Back in 2015, Microsoft wrote off Nokia and fired 7,800 employees after seeing no growth in its mobile business. At the time of the write-off, Microsoft accounted for less than 1% of the total smartphone market.
Android's presence is even stronger when exclusively examining smartphone operating systems. At the time of writing, Android devices account for 80% of the smartphone market, over four times the marketshare of its closest contender, Apple iOS which accounts for 18.7% of the smartphone market.
Source: StatCounter