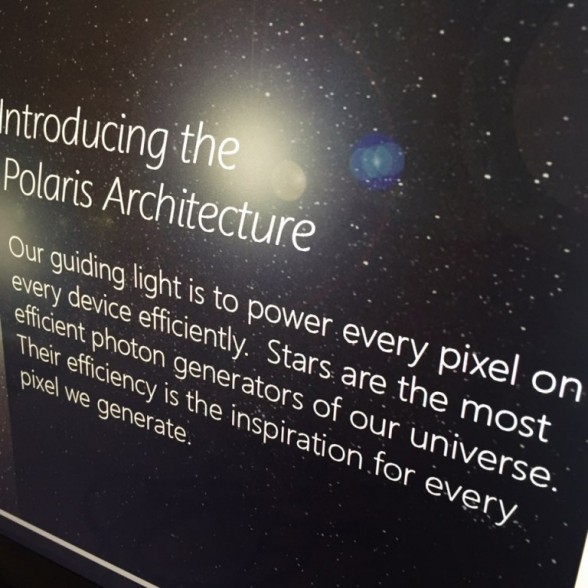 AMD has supposedly released the codename for its next generation GPU architecture. According to leaks site Videocardz, AMD's Polaris architecture will succeed AMD's aging GCN architecture in 2016.
According to AMD's previously released roadmap, AMD's GPUs are expected to see huge leaps in both performance and efficiency in 2016 thanks to the new 14nm FinFET LPP node it's expected to be manufactured on. Furthermore, its GPUs will focus on bringing better image quality through the use of high-dynamic range rendering. It will also support a slew of new standards including HDMI 2.0a and the next revision of DisplayPort.
2016 looks to be the most important year for AMD in quite a long time. The struggling technology company will be pushing hard on both the CPU as well as the GPU front. AMD has already introduced its upcoming "Zen" CPU architecture and now news is finally trickling out on their upcoming graphics architecture as well. Stay tuned for more!
Source: Videocardz.net