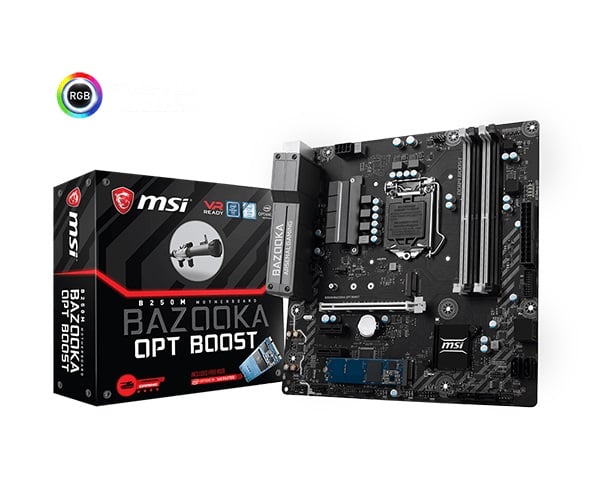 MSI's latest strategy to boost sales is to leverage Intel's hot new Optane SSD. MSI's Arsenal Gaming motherboards: Z270 Tomahawk Opt Boost, B250M Bazooka Ops Boost, and the recently released B250M Pro Opt Boost-will all come with a 16GB Intel Optane SSD. All three motherboards are members of MSI's prestigious gaming series with features such as M.2 slot, military-grade components, and PCIe 3.1 Gen2 support.
The included Optane SSD is a $50 value. Due to its rather low capacity, it's primarily intended for use as a caching drive. Only Intel's Z200 series chipsets support this technology, and a BIOS update to the latest version is required for those who currently own one of these motherboards. Once set up, users with HDDs will enjoy a noticeable response improvements in tasks they commonly perform the most.
More information is available at MSI's website here.