[section label=1. Avago to Acquire LSI for $6.6 Billion]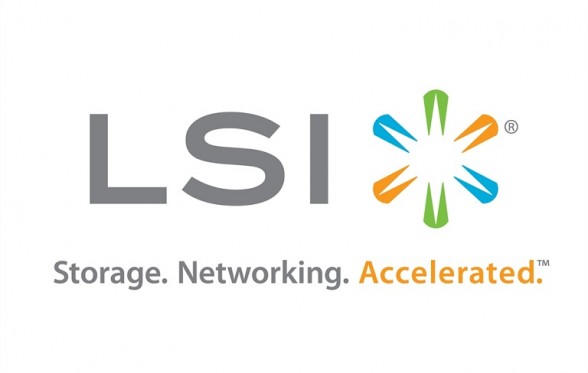 Well, it's been quite an insane year for acquisitions in the storage industry and it looks like the Avago/LSI has saved the best for last.
Singapore based Avago Technologies recently announced that they've recently made their largest acquisition ever, snapping up LSI Corporation at the tune of a whopping $6.6 billion. LSI stockholders can expect $11.15 in cash per share of common stock held at closing, around a whopping 41% higher than LSI's closing price on Friday.
According Hock Tan, President and CEO of Avago Technologies, this acquisition "…positions Avago as a leader in the enterprise storage market and expands our offerings and capabilities in wired infrastructure.." LSI, one of the top producers of Raid-on-Chip (ROC) solutions and flash storage processors, will give Avago a commanding foothold back into the storage semiconductor market after Avago abandoning this segment with the sale of their own storage semiconductor division to LSI competitor, PMC-Sierra, back in 2006.
This comes after LSI's recent and highly successful introductions of 12Gb/s ROC solutions and the next generation SandForce SF3700 series flash storage processors earlier this year.
The acquisition has been approved by the board of directors of both companies and is pending approval of LSI stockholders along with regulatory agencies. Full press release after the jump!
[section label=2. Press Release]
Press Release
Avago Technologies to Acquire LSI Corporation for $6.6 Billion in Cash
Avago Technologies Limited (Nasdaq:AVGO) and LSI Corporation (Nasdaq:LSI) today announced that they have entered into a definitive agreement under which Avago will acquire LSI for $11.15 per share in an all-cash transaction valued at $6.6 billion. The acquisition creates a highly diversified semiconductor market leader with approximately $5 billion in annual revenues by adding enterprise storage to Avago'sexisting wired infrastructure, wireless and industrial businesses. The combined company will be strongly positioned to capitalize on the growing opportunities created by the rapid increases in data center IP and mobile data traffic.
"This highly complementary and compelling acquisition positions Avago as a leader in the enterprise storage market and expands our offerings and capabilities in wired infrastructure, particularly system-level expertise," stated Hock Tan, President and Chief Executive Officer of Avago. "This combination will increase the Company's scale and diversify our revenue and customer base. In addition to these powerful strategic benefits, as we integrate LSI onto the Avago platform, we expect to drive LSI's operating margins toward Avago's current levels, creating significant additional value for stockholders."
"This transaction provides immediate value to our stockholders, and offers new growth opportunities for our employees to develop a wider range of leading-edge solutions for customers," said Abhi Talwalkar, President and Chief Executive Officer of LSI.  "Our leadership positions in enterprise storage and networking, in combination with Avago, create greater scale to further drive innovations into the datacenter."
The transaction is expected to be significantly and immediately accretive to Avago'snon-GAAP free cash flow and earnings per share. Avago currently anticipates achieving annual cost savings at a run rate of $200 million by the end of the fiscal year ending November 1, 2015, the first full fiscal year after closing.
Under the terms of the agreement, LSI's stockholders will receive $11.15 in cash for each share of LSI common stock they hold at closing, which is expected to occur during the first half of calendar 2014. Avago intends to fund the transaction with $1.0 billion of cash from the combined balance sheet and fully-committed financing from the following sources:
A $4.6 billion term loan from a group of banks; and
A $1 billion investment from Silver Lake Partners, which is expected to be in the form of a seven year 2% convertible note with a conversion price of $48.04 per share or preferred stock with equivalent economic terms.
The transaction has been approved by the boards of directors of both companies and is subject to regulatory approvals in various jurisdictions and customary closing conditions, as well as the approval of LSI's stockholders.