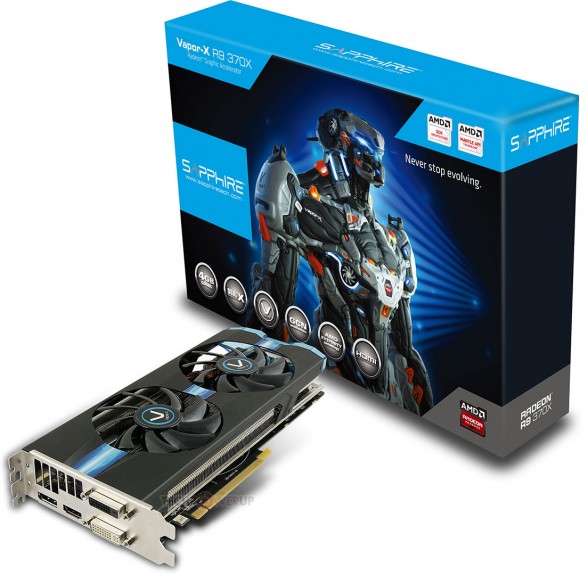 While everyone is enamoured by the newly released R9 Nano, AMD has silently released the R9 370X on the other side of the world.
The R9 370X uses AMD's 28nm "Trinidad XT" GPU, which is based on the "Pitcairn" GPU found on the R9 270X. Since it's basically a tweaked version of the R9 270X, the R9 370X is configured identically: it features 1280 stream processors, 80 TMUs, 32 ROPs and a 256-bit wide memory bus. It supports either 2GB or 4GB memory configurations and requires dual 6-pin power connectors.
Looking at the timing of its release, it seems that the R9 370X is released as a response to Nvidia's recently launched GTX 950. In order for AMD to stay competitive against the GTX 950, not only does the R9 370X need to be priced well, but it also need to be clocked high enough to compete against its rivals in terms of performance since its architecture is more than three years old.
Currently, the R9 370X is only available in certain regions in China. And the time of writing, only Sapphire has a R9 370X ready to go. It has a dual-fan cooling solution and a clock speed of 1200MHz. We speculate that it will come to the US shores in about a month and a half.
source: TechPowerUp