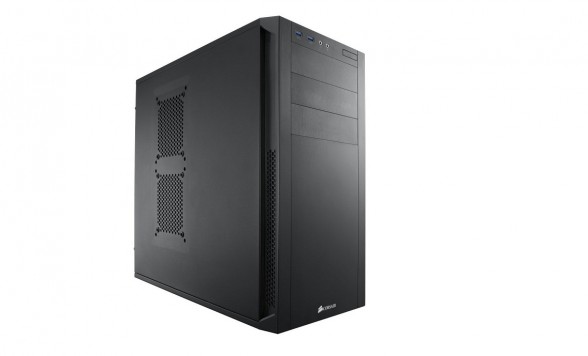 Full HD 1080P Gaming PC Under $1,000!
The original plan for December of 2013 was to update the $1,000 Gaming PC Build that really hasn't been updated since December of 2012. Unfortunately as I started working on the build article late last year, I wasn't too happy with a lot of components that I had to make compromises in, in order to fit the budget. At the time, I wanted to close 2013 with a build that had the highest performance for the dollar, which is why I ended up increasing the budget to $1,200.
Now after posting the build, a number of you requested that I post a $1,000 gaming PC build as well – a system that not only would play games at 1080p, but also had lots of upgrade opportunity down the line for when the budget opens up. While I did end up sending recommendations to those who requested it, I feel like there was enough interest to actually do a dedicated article for a $1,000 gaming PC build. While I know I promised a lot of you that the build would come last month, it's been hectic here at Custom PC Review with CES and all, so better late than never I guess!
Before we continue on, you'll notice that we no longer post prices for all individual components. The reason for this is because prices tend to fluctuate quite a bit especially on computer components, and prices I list here will likely be significantly different by the time you read this article. If prices are significantly different and you need help adjusting the build to fit you needs, please feel free to ask for some advice in our community forums. We've got a very friendly, very knowledgeable community there who'd love to help you out. 
With that out of the way, let's take a look at what we came up with!
Best Mid-Range Gaming PC Build Component Summary – Budget: $1,000
Core Component Details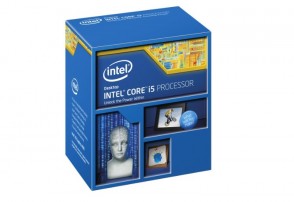 As you've probably noticed by now, I think the Intel Core i5-4670K is by far the best mid-range to high-end gaming CPU you could get today. Based off Intel's 22nm Haswell architecture, the Intel Core i5-4670K is a quad core CPU clocked at 3.4GHz with a turbo clock of up to 3.8GHz.
While the Core i5-4670K doesn't have 6, 8 or 12 cores, the Haswell architecture is about as good as it gets when it comes to single threaded IPC performance. Given that most games on the market aren't optimized for more than 2-4 simultaneous threads, it's much more important for a CPU to have that fast single threaded performance rather than a whole bunch of cores that sit idle.
But, that's not all. For an additional performance boost, we also went with a K series processor, which has unlocked multipliers for easy overclocking. By overclocking the CPU, we can see between 15%-25% performance boost depending on luck and cooling. While we didn't add a CPU cooler to our build today for budgetary reasons, something such as low cost as the Cooler Master Hyper 212 EVO can easily be added to the system and would allow the Core i5-4670K to reach mild overclocks of 4-4.2GHz without issue.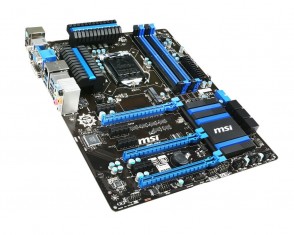 For our motherboard choice this month, we opted to go with the MSI Z87-G55, which is one of the best value motherboards currently on the market. MSI boards in the Intel 6 and 7 series generations were a bit more expensive than similar motherboards in competitor lineups, but with the 8 series chipset, MSI now has a very strong motherboard lineup that offers a lot of features for the price.
Based off the Z87 chipset, the MSI Z87-G55 is a LGA 1150 socket motherboard which supports the latest 4th generation Intel Core processors such as the Intel Core i5-4670K. It features MSI's new Military Class 4 features which include higher quality components such as super ferrite chokes, dark solid capacitors, Hi-C CAPs, DrMos4 mosfets, MSI's Gen 4 fabric PCB and more for better durability, more precise power delivery and lower motherboard temperatures.
Additional features include support for SLI/CrossFire multi-GPU configurations, 6x USB 3.0 ports (4x in the rear I/O, 2x internal header), 6x SATA 6Gb/s with mSATA SSD support, 3x PCIe x16 slots, and Gigabit ethernet.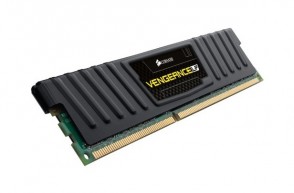 Unfortunately in 2013, we've seen memory prices go up a bit since they hit rock bottom in 2012, but it's still not too bad which means our mid-range gaming system will still have access to a decent 8GB of memory.
For our gaming PC build today, we went with the Corsair Vengeance DDR3 1600MHz Low Profile kit, which we've had lots of success with over the past couple of years. It's fast enough for what we're doing, it looks pretty sweet, it doesn't cost a whole lot, and it's very reliable as well. Of course given the nature of computer components things may go wrong, but Corsair offers a lifetime warranty with the Vengeance kits to ensure that these sticks will last you at least until DDR4 or DDR5 becomes mainstream.
Additionally, we also like the fact that the Corsair Vengeance Low Profile sticks use low profile heatspreaders. Low profile heatspreaders may not look as cool as their high profile counterparts, but they do remove the possibility of compatibility issues with monster CPU coolers like the Noctua NH-D14 if you choose to purchase one down the line.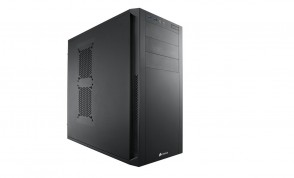 In the budget range, it's always difficult to find decent computer cases. Manufacturers generally tend to skimp on either features or materials in order to keep prices low, which sucks for those on a budget. However, one case that seems to buck this trend is the Corsair Carbide 200R. With the Carbide 200R, Corsair is capable of offering a case that has all the features you need, yet are still capable of maintaining a build quality that's far from being plain "cheap".
The Corsair Carbide 200R is pretty much Corsair's entry level mid-tower case which is capable of supporting ATX and mATX motherboards. Features wise, it contains room for 7 expansion slots, up to 8 fans for tons of cooling capacity, front panel USB 3.0 support, lots of cable management options, and support for GPUs up to 430mm.  There's also room for a whopping eight disk drives and three 5.25″ drives as well for plenty of upgradeability down the line. Additionally, the Corsair Carbide 200R is extremely easy to build into with its completely tool-less design making it a perfect case for first time builders and veterans alike.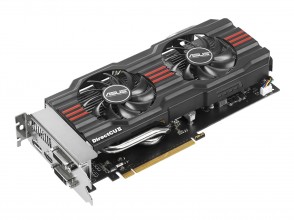 While we did consider the Radeon R9 270 for our gaming PC build this month, with the Bitcoin/Litecoin/Dogecoin what have you crypto-currency mining craze making it quite difficult to find stable stocks of AMD graphics cards these days, we'll instead be going with the ASUS GeForce GTX 660 DirectCU II Overclocked edition graphics card. The GeForce GTX 660 is more than capable of playing even the latest games at high to ultra settings at 1080p resolutions and with ASUS's factory overclock and DirectCU II cooler, you can expect the card to be not only fast, but relatively quiet as well.
While the GTX 660 is a previous generation graphics card and we're not huge huge fans of recommending previous generation GPUs when new ones are available, the GTX 660 is unique in that Nvidia has continued the GTX 660 alongside the GTX 760 with the GTX 760 serving as more of the "GTX 660 Ti" equivalent type of product. Those looking for a system with more powerful graphics can step up to a GeForce GTX 760 for about a 15%-20% increase in performance, but it'll run you an extra $40-$50.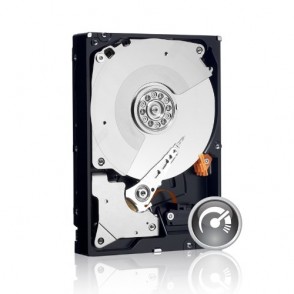 For any new builds these days, my preference is to start off with either a 240GB+ SSD or a 120GB SSD + 500+GB HDD combo. For those with larger budgets, I generally recommend going with a single 240GB+ SSD while those with smaller budgets can get a 120GB SSD and pair that with a 500+GB HDD which serves as a storage drive.
Since our budget was limited in this case, I opted for a single WD Black 500GB hard drive. The WD Black is that it's one of the fastest consumer 7,200 RPM hard drives on the market and it also carries a 5-year warranty, so short of a prosumer or enterprise 10,000RPM+ hard drive, the WD Black is about as good as it gets for a traditional spinning disk. That said, if you do have the budget left over, I'd definitely recommend picking up a Samsung 840 EVO SSD. The Samsung 840 EVO is a great SSD that's not only a strong performer, but it also carries Samsung's tier 1 reliability and extremely competitive pricing, generally retailing in the $0.60-$0.65/GB range.

Now the reason why I decided to compromise the most on storage in order to fit the budget is because storage is probably the easiest component to upgrade. Simply purchase a new SSD, clone the original hard drive, and you're good to go. You can even use the hard drive as a storage drive for games, pictures, or movies once the upgrade is complete.
Optional Components
Some readers have expressed interest in monitor, speaker, mice and keyboard suggestions, so we've also started including some recommendations for these items as well. I won't be explaining the choices as these optional components are quite dependent on the purpose of PC (For example, someone serious about audio may end up going with something like an Audioengine 5+ paired with an ASUS Xonar Essence STX), but here are some suggestions that are a good fit for this build based on the system's budget.
Remember, if you have any questions, need some help, or need to fit the build into your budget feel free to visit the forums! Myself, or the community will be more than happy to help you out with your own custom build or answer any computer questions you may have. If this build doesn't fit your needs, be sure to drop by our Computer Builds section to find more computer builds. If you spot any issues with our build such as GPU/case incompatibilities, cooler/case incompatibilities, etc. please let us know as well so that we may update the article.
Also, be sure to join us on Facebook, Twitter, Google Plus, or YouTube to be updated on the latest news, reviews, tutorials, custom computer builds, and more!