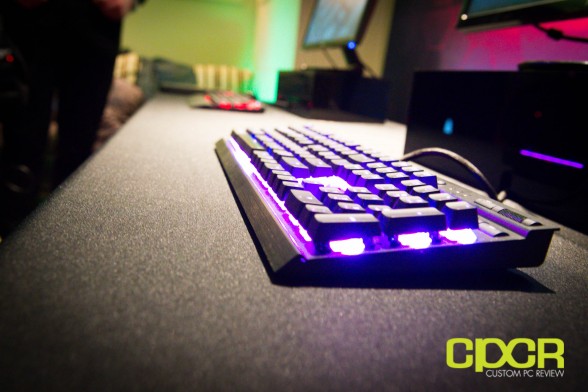 When it boils down to it, one of the most important components of your new gaming PC is the keyboard. Aside from the mouse, the keyboard, and maybe a gaming controller there's literally nothing else that translates what you want to do to the PC. Unless you invest mind control… or something.
Over the past few years, one of the most popular categories of gaming keyboards have been the mechanical gaming keyboards. Unlike the cheap, soft and mushy rubber dome keyboards, mechanical gaming keyboards offer a better feel, more consistent actuation, better overall performance, and better reliability.
That said, with the increased popularity of mechanical gaming keyboards, there's quite a few options to choose from in the market, so today we'll give you a few suggestions on what we think are the best mechanical keyboards you can buy to take your gaming experience to the next level.
Best Premium Mechanical Gaming Keyboard
Razer BlackWidow Chroma V2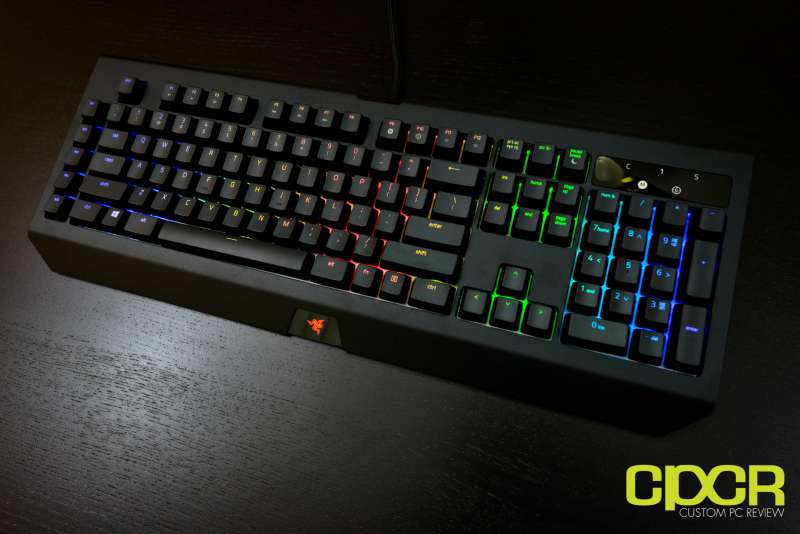 What's not to like about the Razer Blackwidow Chroma V2? It's sexy, comfortable, and has solid switches. Yeah, you can argue that there are more feature rich alternatives out there, but I believe the BlackWidow Chroma V2 to be the best balance between function and form.
Performance is, of course, the cornerstone of a good keyboard. The BlackWidow Chroma V2 aces the category using Razer's proprietary clicky Green, tactile Orange, and linear Yellow switches. Despite the myth of them being inferior to Cherry's MX switches propagating strongly through the keyboard community, we've never had a Razer board fail on us so far despite the relentless torrent of typing we've subjected them to.
We consider aesthetics as a secondary focus and are therefore lenient with design aspect. Unless the board is butt ugly and have inexplicable feature placements, we tend to let its performance do most of the talking. But that's not a worry for the BlackWidow Chroma V2, as its luscious RGB lighting and its sleek contours are very pleasant to look at.
For a top-of-the-line keyboard, the BlackWidow Chroma's lack of dedicated media controls may come as a surprise. I agree, having dedicated media controls certain would boost its appeal even further, but I'm content with having to press function row keys to adjust volume. Besides, it redeems itself with a dedicated row of macros and a USB passthrough. Finally, the memory foam wristrest is just amazing.
Usually, a keyboard of this caliber would make your wallet cry. But the Razer BlackWidow Chroma V2 is actually relatively palatable. at $169.99, it's within the reach of many gamers. Though if that's still a bit high for you, read on for our other excellent choices.
Best Performance Mechanical Gaming Keyboard
Kingston HyperX Alloy Elite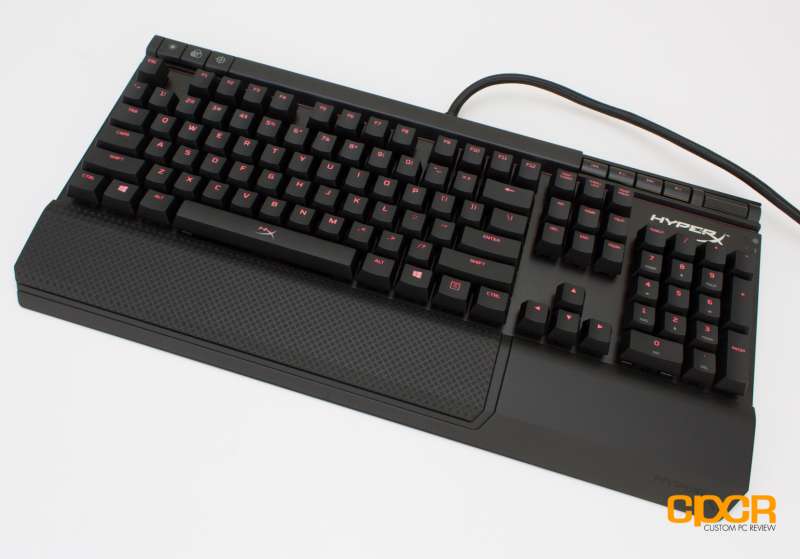 Kingston is a name you may not be familiar with in the mechanical keyboard world. It made its debut with the Kingston HyperX Alloy FPS gaming keyboard. And while it's competent in all regards, it didn't have any "wow" factor and quickly fell off the radar.
Undiscouraged, Kingston sought to improve from community feedback and reviews. After much toil, its hard work has finally paid off: the HyperX alloy Elite is now our favorite performance mechanical gaming keyboard.
I disliked having Cherry MX Red as the sole switch choice for the Kingston HyperX Alloy FPS. A keyboard is the most personal-and therefore most subjective-piece of hardware, so having choices is a must. Kingston has listened to its fans, and the HyperX Alloy Elite is now being offered in Cherry MX Blue, Brown, and Red switches. We got shipped the Cherry MX Red version, but we would've jumped on the Cherry MX Brown version if we had the opportunity.
In contrast to the Alloy FPS, the HyperX Alloy Elite is loaded with features. Dedicated media and lighting control are sprinkled at the top. On the side is a convenient USB pass through. Unfortunately, there's no dedicated macro row, a bummer.
Using a black aluminum chassis as its foundation, the HyperX Alloy Elite is durable as well as handsome. What would've made it really awesome would be RGB lighting, but to net you such feature set and quality switches, compromises have to be made somewhere.
The HyperX Alloy Elite would've been a solid buy at $140, but with a retail price of $110, it's a fantastic buy. If you can find a place in your heart for its red-only backlight and the absence of macros, then you'll fall in love with this board.
Honorable Mention: Patriot Viper V770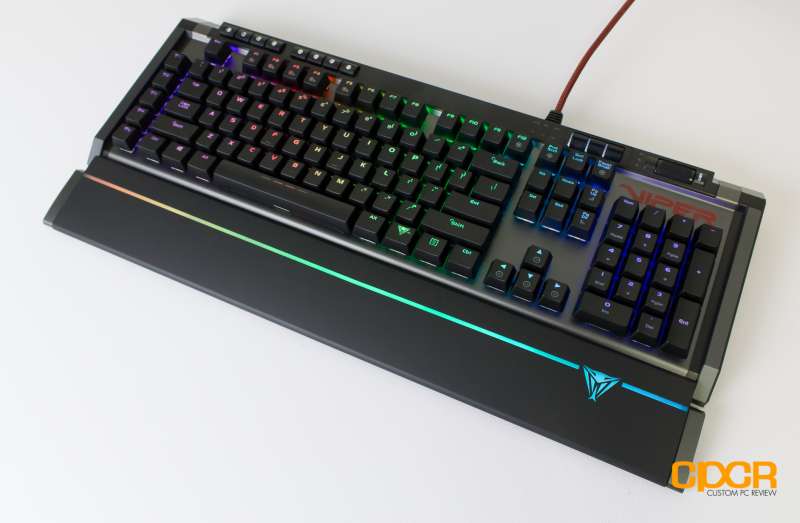 The Patriot Viper V770 is very on par with the HyperX Alloy Elite. It beats it in features, but lacks a diverse switch selection. None-the-less, it's an excellent board for a slightly higher price tag.
The Patriot Viper V770 comes with a dedicated row of macros and RGB lighting, both of which are absent on the Kingston HyperX Alloy Elite. And just like the HyperX Alloy Elite, the Viper V770 comes with its own set of media controls, a USB passthrough, and a comfortable RGB-integrated wristrest.
Though it's got its bases covered, its lack of selection in the switch flavor departments has me worried. The Patriot Viper V770 only comes with Cherry MX Red switches. It's a fantastic switch that's both fast and quiet, but gamers who prefer a more tactile feel is out of luck. If it had Cherry MX Blue, Brown as additional options, The Viper V770 would've easily been throned as our pick for the best gaming keyboard.
You'll be paying $139.99 for the extra features, but we don't mind the slight premium considering how well-rounded the keyboard is. For the gamers who are fans of Cherry MX Red, just add this board to your shopping cart.
Best Budget Mechanical Keyboard
Nixeus Moda Pro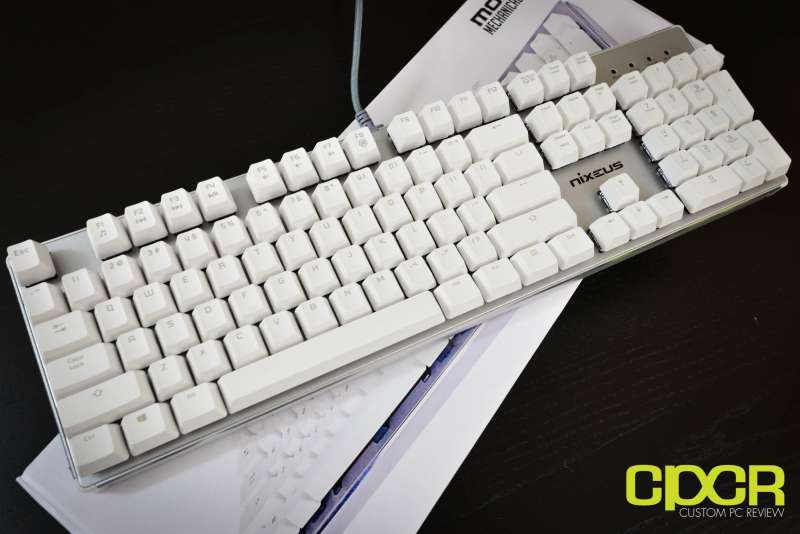 A quality mechanical keyboard for under $70? No, you're not dreaming, the Nixeus Moda Pro is exactly that.
Though it doesn't pack a fancy load of features nor a dazzling array of lights, the Moda Pro qualifies as a top-notch keyboard in most regard. Its full aluminum construction and a selection of Gateron switches make it an attractive choice for gamers and typists alike. We also like its white-on-gray theme. In a keyboard world filled with depressing black, it's refreshing to see some contrast sprinkled in.
Gaming Keyboard Buying Guide
Keyswitch Types: Membrane vs Mechanical
Ever since the resurgence of mechanical keyswitches a number of years ago, the decision to go with a mechanical keyswitch based keyboard versus a membrane switch based keyboard has become one of the biggest if not the biggest deciding factors in a new gaming keyboard.
Membrane Switch
The membrane switch is a type of keyswitch that became popular during the 1990s. The switch uses an electrical contact which is actuated when a button at the top membrane layer is pressed down onto the electrical contact.
Unlike a mechanical switch, membrane switches do not have any "mechanical" moving parts making it a lot simpler and a lot cheaper to manufacture. They're also very quiet in operation. However, these keyboards tend to be lower quality and the consistency of key actuation isn't as good when compared to a mechanical keyswitch.
Mechanical Switch
Mechanical switches are very old keyswitch designs that have become popular in more recent times thanks to several advantages they have over membrane switches. Unlike membrane switches, mechanical switches contain physical stems, leaves, and other components which need to be mechanically actuated to register. Depending on the type of the mechanical keyswitch, this provides many benefits over membrane switches such as improved tactile feedback, auditory feedback, more consistent actuation force, improved actuation speed, and improved durability.
Currently, the most popular mechanical switch is the Cherry MX series manufactured by Cherry Corporation. The Cherry MX switch comes in numerous variants which are all high quality however, feature different characteristics such as actuation force, auditory feedback, and more. As Cherry MX's patents expired recently, an explosion of "copycat" switch manufacturers have emerged onto the marketplace such as Kailh, Gateron, and more.
Final Thoughts
Question about why we chose X and not Y? Ask us in our community forums! All you have to do is visit our forums, register, and post in the appropriate section!
Also don't forget to join us on Facebook, Twitter, Google Plus, or YouTube to be updated on the latest news, reviews, tutorials, custom computer builds, and more!