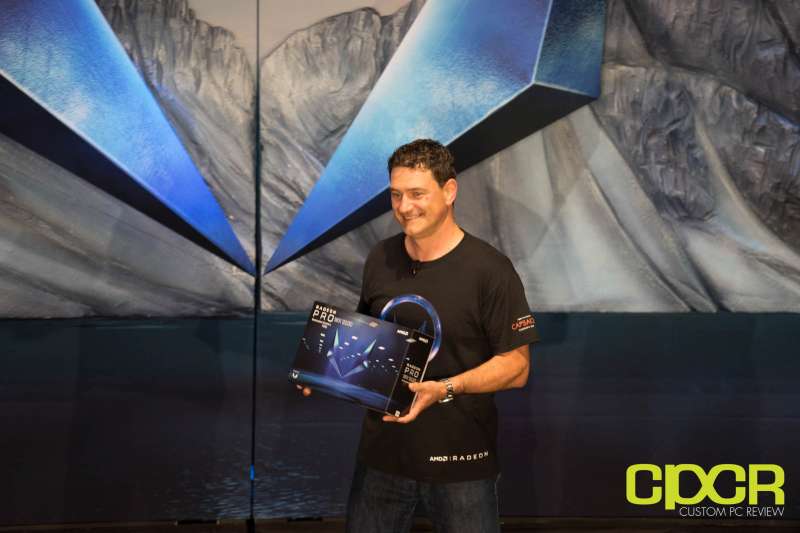 AMD is showing some serious love for content creators at SIGGRAPH 2017 with two major new graphics cards, the Radeon Pro WX 9100 and the Radeon Pro SSG.
AMD Radeon Pro WX 9100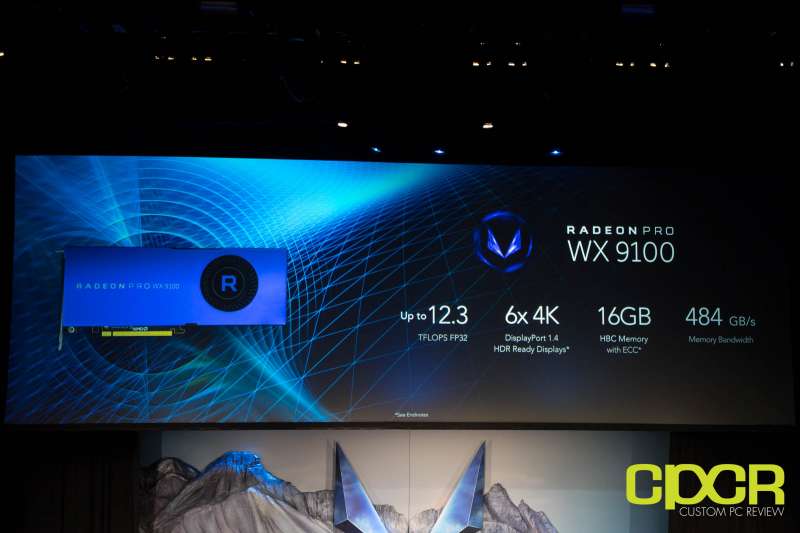 The AMD Radeon Pro WX9100 is the first Pro graphics card that was shown off. The card features 64 next generation compute units capable of delivering up to 12.3 TFLOPs of Single Precision FP32 compute performance. Included is also, 16GB of HBC (High Bandwidth Cache) memory with ECC delivering up to 484 GB/s of memory bandwidth. Content creators with multi-displays will also appreciate the included six DisplayPort 1.4 ports, each capable of delivering up to 8K at 60Hz or 4K at 120Hz.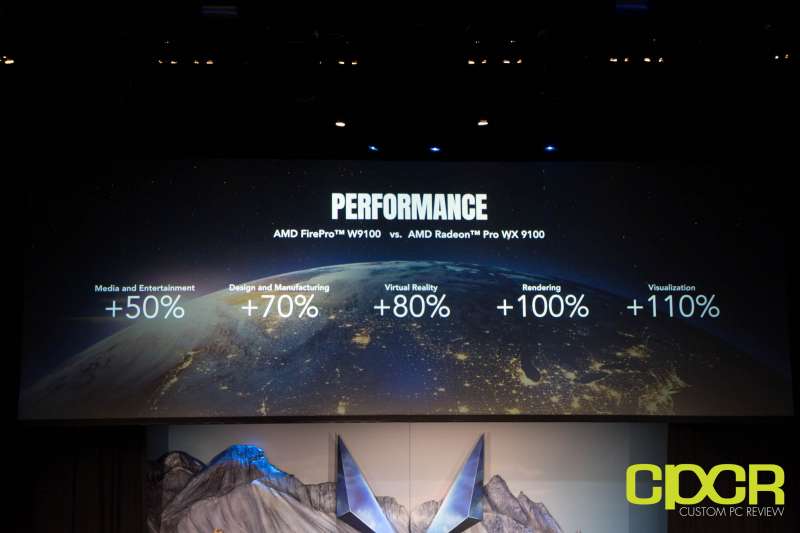 According to AMD, the Radeon Pro WX 9100 is a massive improvement over the FirePro W9100. As seen in the non-descriptive image above, the WX 9100 is capable of double to triple digit percentage performance improvements.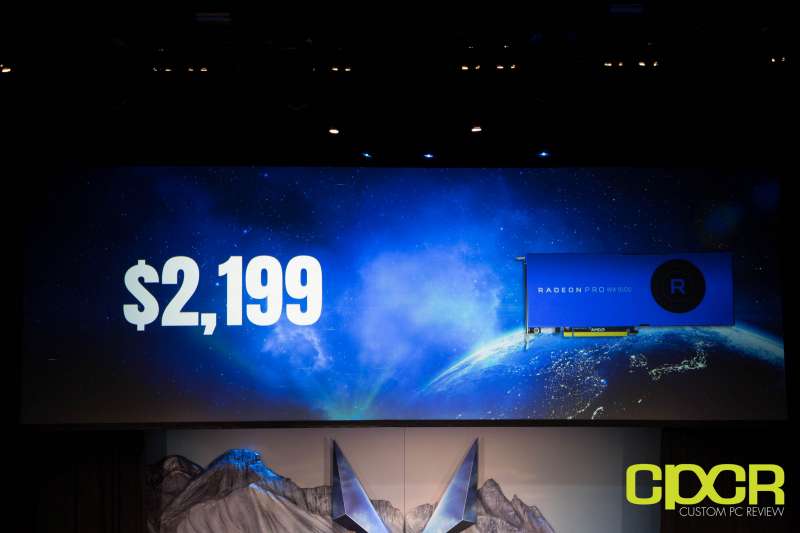 The Radeon Pro WX9100 will be priced at $2,199 when it launches on September 13.
AMD Radeon Pro SSG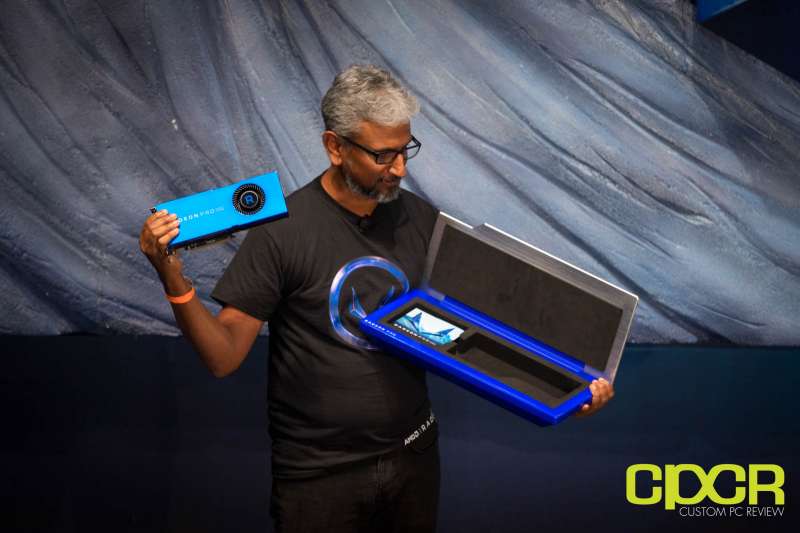 Building on top of the Radeon Pro WX 9100 is the Radeon Pro SSG. This not only throws in the same GPU and ECC HBM2 as the WX 9100, but also throws in 2TB of NAND Flash solid state storage. This allows content creators to buffer truly massive projects such as videos shot in 8K.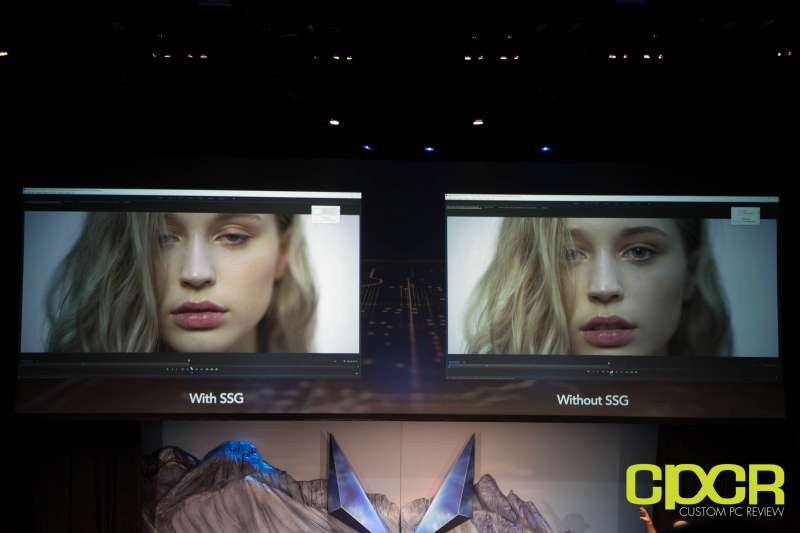 In a demo with Red Camera, AMD showed off the impressive capabilities of the Radeon Pro SSG by rendering an 8K video in essentially real time which was previously impossible on currently available hardware in the market.
The AMD Radeon Pro SSG will retail for $6,999 and will begin shipping on September 13.