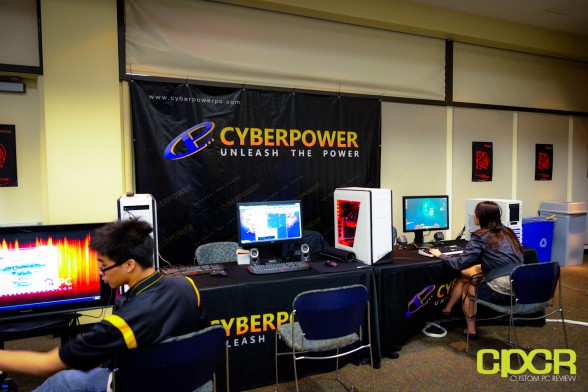 Moving onto one of the larger exhibitors at GESL, CyberPower PC brought with them a ton of gear, featuring their new Zeus line of gaming PCs.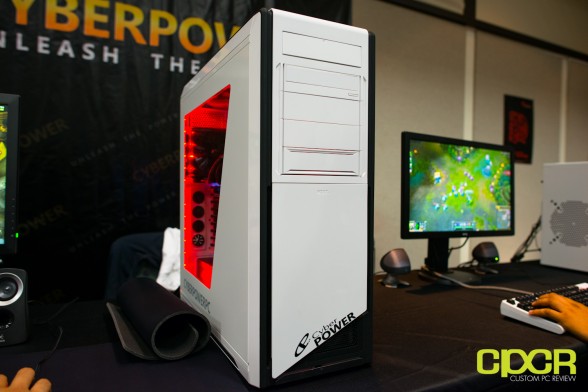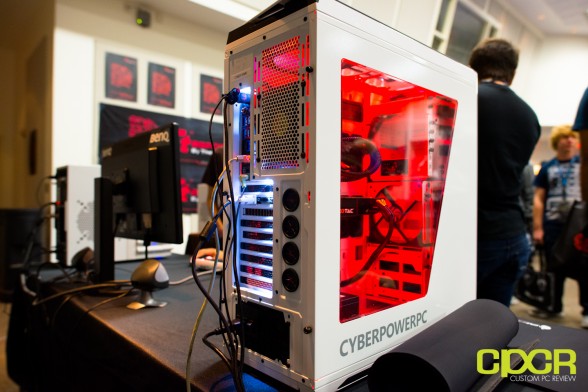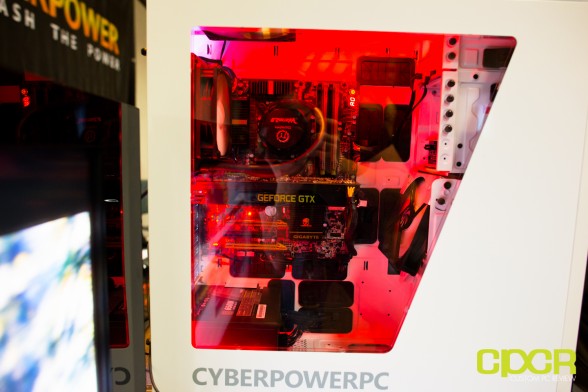 You may be wondering, what is their Zeus line of gaming PCs? Well, here it is. Starting at $1115 for the Intel Core i5/i7 powered Zeus Thunder and only $909 for the AMD FX powered Zeus Lightning, the Zeus line of gaming PCs offer a little something for gamers of all budgets. Here, we've got the Zeus Thunder, which is based off the NZXT Switch 810 PC case we all know and love.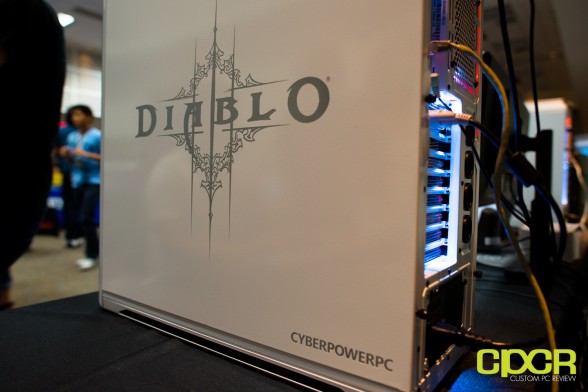 Additionally for a couple more bucks, CyberPower PC has the capability of doing custom laser engravings such as the Diablo III logo shown here. Nice!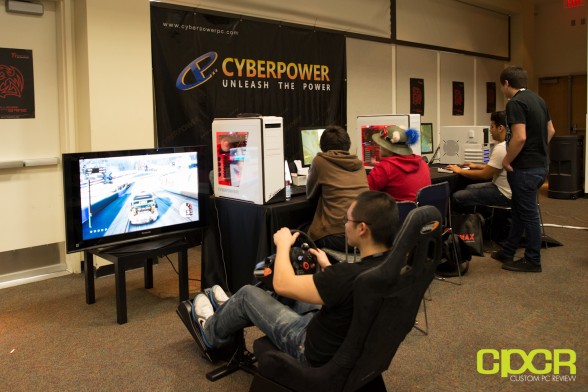 CyberPower PC also had a Playseat there as well. Of course, I just had to sit down for a couple rounds of DIRT 3. All part of the job, guys. All part of the job.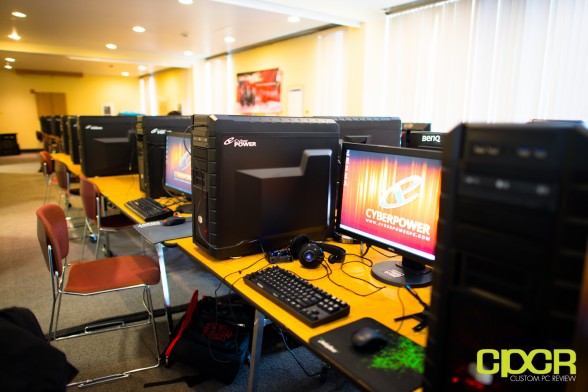 Remember what I said about CyberPower PC being there in full force? Yeah, I wasn't kidding. Here's a look inside one of the competitor's practice rooms. A sea of Gamer Xtreme desktops featuring CyberPower PC logos and Cooler Master HAF XM towers.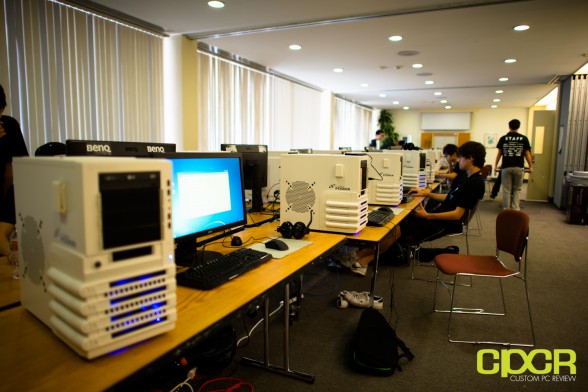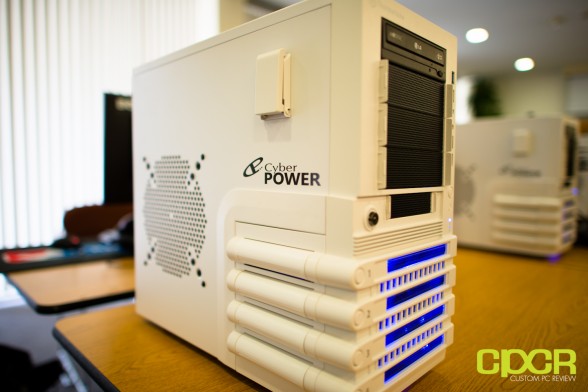 Course, we can't just look at one of the rooms… so we took a look at another one. Here, CyberPower was showing off their Gamer Xtreme desktops featuring the ThermalTake Level 10 GTS case.
Overall, a great showing by CyberPower PC over at GESL. Those who prefer not having to spend the time building your own PCs or worrying if X will work with Y will really appreciate what CyberPower PC has to offer – very well put together pre-built systems with the benefit of knowing you're not getting cheap OEM components from the likes of Dell and HP.