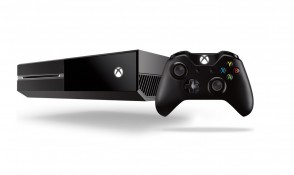 Microsoft has slashed its Xbox One gaming console to half of its MSRP price. This is the third and final price cut to the Xbox One console before the launch of the Xbox One S on August 2nd. This is in addition to the "Buy a Microsoft Surface, Get $400 Towards an XBox One" deal that Microsoft is currently running.
At the time of press, the Xbox One 500GB can be purchased for just $249 while quantities last. The console comes bundled with one of several titles including Gears of War: Ultimate Edition, Forza Motorsport 6, Watch Dogs, The Crew, and Rise of the Tomb Raider.
Microsoft is looking to clear its existing inventory in preparation for the launch of the XBox One S. The new XBox One "Slim" console features a 40% smaller footprint and upgraded graphics. It's capable of 4K output, High Dynamic Range colors, and up to 2TB of internal storage. The new controller that will launch in parallel with the XBox One S will have a texturized back and Bluetooth connectivity – both of which are features gamers have been asking for. The price of the new console is set at $499 at release.