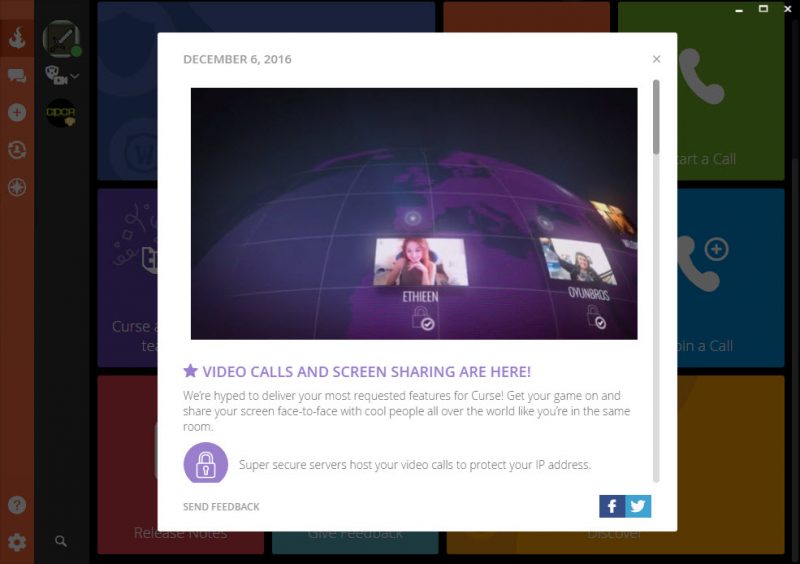 If you updated Twitch's communications app Curse recently, you may have noticed a popup the first time opening the application after the update.
Looking at the release notes, it appears that Curse has recently rolled out video calling which will allow you and up to 4 other friends simultaneously video call each other free of charge. Further, you can share your screen with them as well so they can see what's happening on your screen or window. For those who love Curse, but can't get over the fact that you can't see your friends in real-time, the new update now offers you the opportunity.
The new update should run automatically, otherwise the latest version of Curse can be downloaded from their website here. If you haven't used Curse yet, be sure to try it out. Unlike Skype or other P2P based communications apps, Curse is a server based communications app which provides you additional security as it prevents others from easily finding your IP address, subjecting you to possible hacking or DDOS attacks.