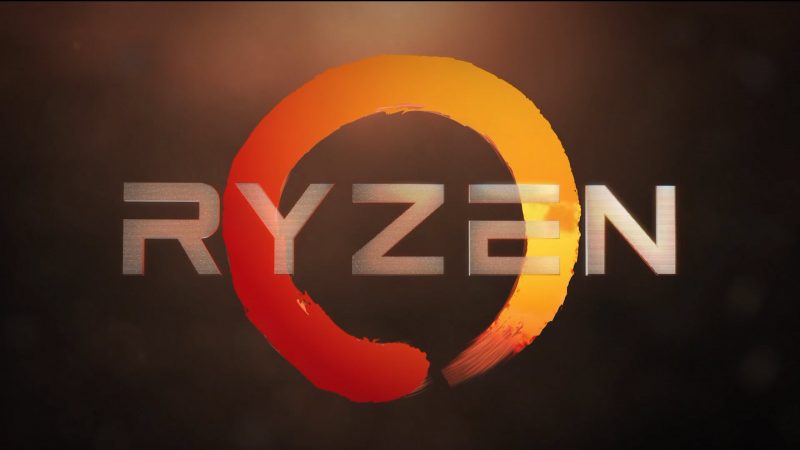 More rumors flowing out of the rumor-mill today as pricing as well as specifications for the full AMD Ryzen lineup have been leaked. This leak itself isn't verified, but it's purported to come from an internal product listing of a Chinese retailer for the entire AMD Ryzen product line.
Before we dive in, we'll be using the prices converted directly from Chinese Yuan (CNY) to USD. If historical trends are to continue, expect actual street prices to be lower due to the Chinese market being roughly 20% more expensive than the US market due to import taxes. For example the Intel Core i7 7700K is priced at 2799 CNY which comes to $406 USD, which is far more expensive than its typical US pricing of $348.
High End Ryzen CPUs

Diving in, here we see the flagship AMD Ryzen R7 1800X priced at 4399 Yuan which equates to just under $640, though $550-$500 seems like a safe bet at this point. It's priced below the Intel Core i7 6850K while it's expected to be competitive in terms of performance with the Intel Core i7 6900K
We also see the AMD Ryzen R7 1700X and AMD Ryzen R7 1700 priced below the Intel Core i7 6800K while still being 8 core 16 threaded parts. The AMD Ryzen R7 1700X will supposedly hit at a converted $464 USD. Taking ~20% off, I expect it to hit $400-$370. The AMD Ryzen R7 1700 comes to $380 USD after the CNY conversion. Subtracting 20% would put it ~$350.
Mid-Range CPUs

We also have the AMD Ryzen R5 1500 which is another 6-core clocked at a lower 3.2GHz and a lower TDP of 65W. It's priced at $261 USD after conversion and subtracting 20%, it may hit retailers at $240-$210.
We also have the AMD Ryzen R5 1400X coming in as the first quad core which at 1599 Yuan is priced below the Intel Core i5 7600K, but should be more in line with the Intel Core i7 in terms of performance. This part comes in at $232 USD after conversion and subtracting 20% is closer to ~$200.
Entry Level CPUs

The AMD Ryzen R3 1200X supposedly will be priced below the locked Intel Core i5 7500 and the Intel Core i3 7350K at 1199 Yuan which the current exchange rate lists at $175. Subtracting 20% is around $150. The cheapest AMD Ryzen model is the R3 1100 at $145USD after CNY conversion and subtracting around 20% would be somewhere around the $140 price point.
If AMD is actually able to hit these price points and deliver on performance, they would be extremely competitive against Intel. While I think pricing from this latest rumor seems way too good, I've seen crazier things happen before. That said, I would advise everyone to temper their expectations on pricing because if AMD has Broadwell level IPC, they can get away with higher pricing and the leaked prices simply don't make much sense from a business standpoint. Then again, what do I know. I just test this stuff.
One thing is for sure. Even if these rumors aren't completely true, if AMD Ryzen performance is on par with Intel and comes close to this pricing, Intel will have a real war on their hands. In the end it really doesn't matter if you're Team Red or Team Blue. The consumers win!
AMD's newest generation Ryzen CPUs are due to release in early March. When we spoke with AMD at CES earlier this year they told us that they wanted to compete with Intel at every level and if these rumors pan out, it seems like they're doing exactly that.