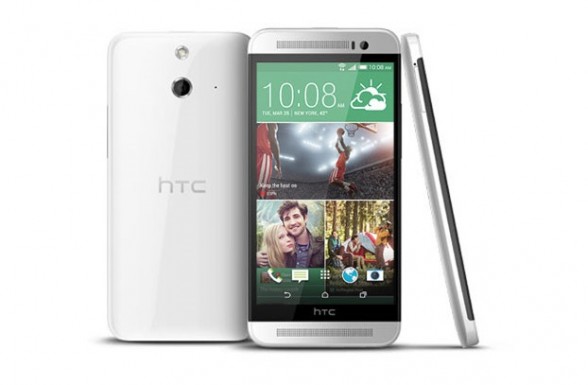 HTC is rumored to announce their next flagship smartphone along with a highly anticipated smartwatch in March – just in time for Mobile World Congress.
According to Bloomberg, an industry affiliate revealed that HTC's upcoming phone, codenamed M9 (likely HTC One M9), will have improved cameras and audio capabilities. The upcoming smartphone is expected to feature a 20 megapixel rear camera and a front facing camera featuring HTC's UltraPixel technology. For those unfamiliar with UltraPixel, HTC's UltraPixel technology improves low light camera performance by enlarging the pixels on a sensor at the cost of the megapixel count of the camera. HTC will also be adding Dolby 5.1 Audio support and a more refined Sense 7 UI with better location services.
In terms of size, the M9 will have similar dimensions to HTC's current flagship smartphone, the HTC One M8. Users will have the choice of gold, gray, or silver color options. Very little is known about the rest of its specs, but it's widely speculated that the phone will use Qualcomm's 64-bit Snapdragon 810 processor. We expect more details to be released at Mobile World Congress.
Additionally, HTC's upcoming smart-watch is expected to launch alongside the M9. With HTC's partnership with Under Armour announced earlier this month, HTC's smartwatch is expected to have tight integration with Under Armour's fitness services. No additional information has been revealed at this time.
Source: Bloomberg