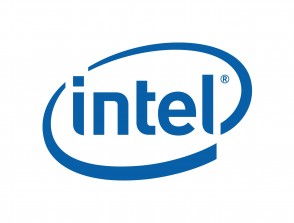 Well, they've done it again.
Intel recently reported a recording breaking year in 2014 to the tune of $55.9 billion in revenue, up 6% from $52.7 billion in 2013. The chip giant managed an operating income of $15.3 billion and a net income of $11.7 billion.
Here's a breakdown of revenue by business group:
PC Client Group generated a revenue of $34.7 billion, up 4 percent from 2013.

Data Center Group revenue of $14.4 billion, up 18 percent from 2013.

Internet of Things Group revenue of $2.1 billion, up 19 percent from 2013.

Mobile and Communications Group revenue of $202 million, down 85 percent from 2013.

Software and services operating segments revenue of $2.2 billion, up 1 percent from 2013.
Unsurprisingly the PC Client Group and Data Center Group were the two biggest cash cows for Intel this past year with a combined revenue of $49.1 billion. Intel's Internet of Things (IoT) Group had the biggest revenue growth generating $2.1 billion, up a whopping 19% from 2013. As expected, Intel's Mobile and Communications Group was the biggest loser with a pitiful $202 million in revenue, down 85% from 2013 and losing the company a good $1 billion bringing the total loss tally for the group to a whopping $4.2 billion.
That said, it'll be interesting to see what Intel has in store for 2015. Mobile and Communications Group will probably lose money again, but with the PC market expected to rebound just in time for Skylake, Intel could be looking forward to another record breaking year.
Source: Intel