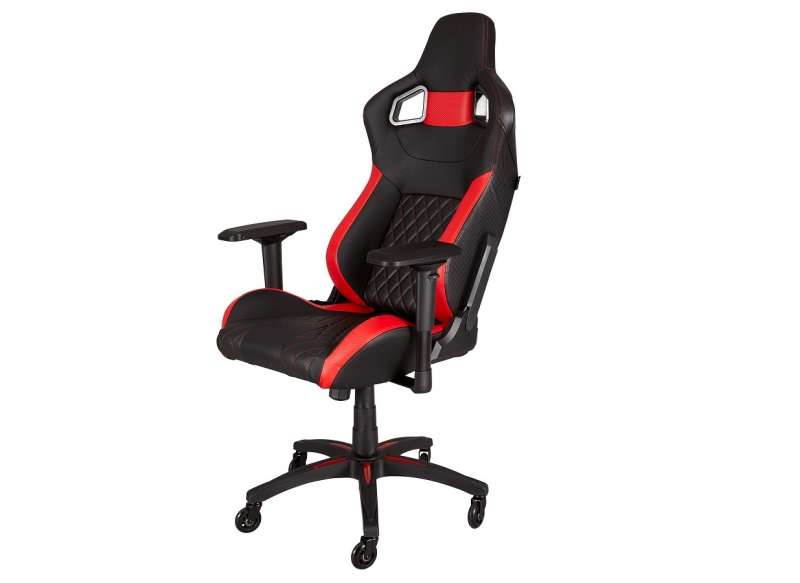 Corsair is now trying its hands in the gaming furniture market with the debut of its T1 RACE Gaming Chair.
The T1 Race features PU covered Paddings and a durable steel frame. The armrest is adjustable in four directions: height, width, position, and angle. A class 4 gas lift handles the raising and lowering of seat height, and the back support can be tilted to anywhere between 90° and 180°. It also uses nylon caster wheels which provide a smoother, quieter rolling experience.
The chair is available for order at the Corsair Shop for $350. Accent colors include Yellow, White, Blue, Red, or Black.