AMD Teases Threadripper CPU: 16 Cores and 32 Threads for Consumers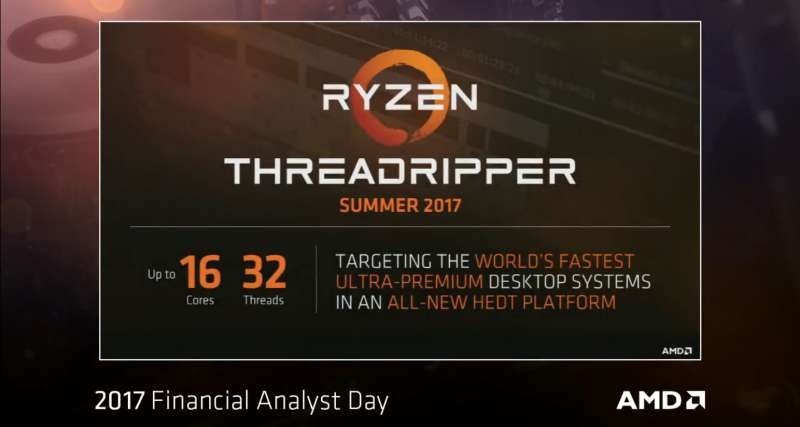 Confirming previous rumors, it turns out that the Ryzen 7 1800X is not the top-end chip for AMD. At AMD's 2017 Financial Analyst Day, AMD officially confirmed a new 16 core and 32 thread Ryzen CPU codenamed Threadripper along with a new HEDT platform.
This powerful chip is likely AMD's direct answer to Intel's 12-core Core i9-7920X and the beginning of their assault on Intel's dominance in the workstation and datacenter. AMD also has a 32-core, 64-thread chip codenamed Naples in the works as well. Details are currently scarce on Threadripper, though the chip is expected to make its appearance at Computex. Recent rumors have also indicated that AMD may also release 10, 12 and 14 core variants along with a chipset that supports 64 PCIe lanes and quad channel memory.
Source: AMD