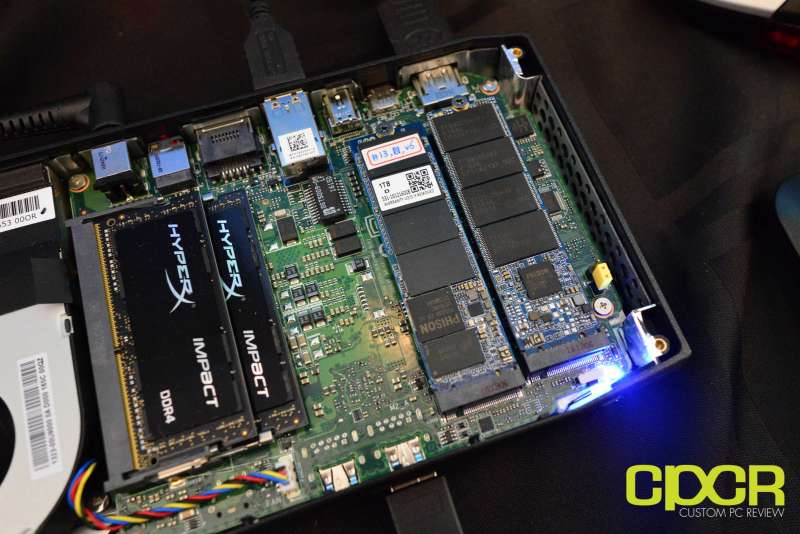 With the NAND shortage in full effect at CES this year, SSDs didn't really make much of an appearance at the show. However, we did get a chance to stop by controller vendor, Phison, who had a new entry level PCIe NVMe controller to show.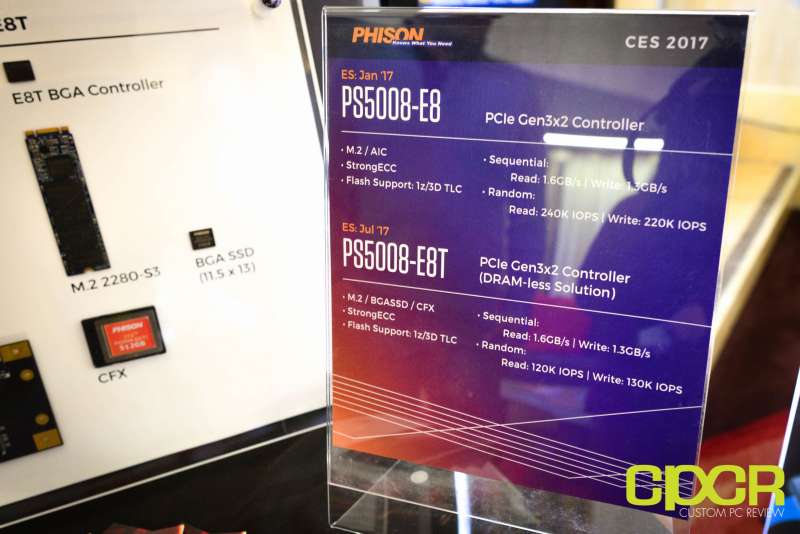 The new controller is the Phison E8 which is going to be the low cost brother to the Phison E7. The new controller will come in two variants: the PS5008-E8 or PS5008-E8T.
The Phison PS5008-E8 will be a PCIe Gen 3 x2 controller featuring performance up to 1.6GB/s sequential reads and 1.3GB/s sequential writes. Random read/write performance will top out at 240K/220K IOPS respectively. It'll also feature support for all the TLC 3D NAND that's expected to begin ramping later this year.
The Phison PS5008-E8T is essentially the same thing as the non-T variant however, as it's a DRAM-less solution, it'll feature lower random read/write performance of 120K/130K IOPS respectively. However, because it's DRAM-less, it allows the controller to be used in a BGA form-factor just 11.5mm x 13mm.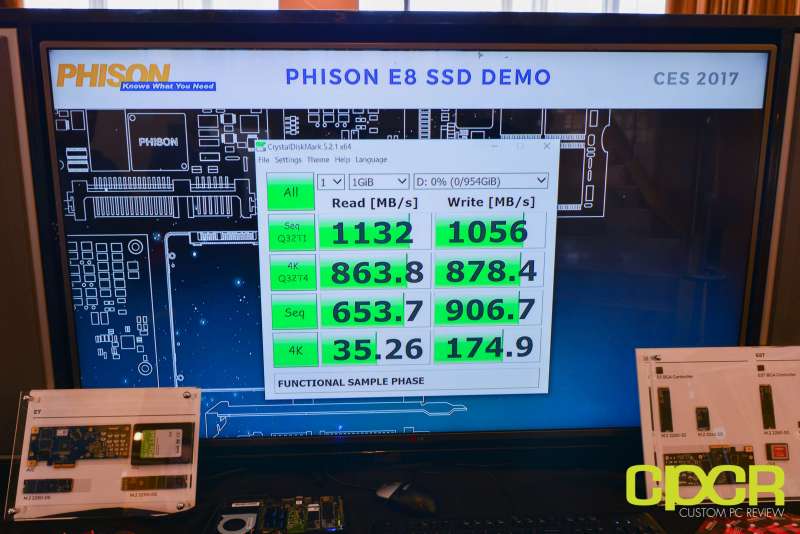 In a demo station, Phison demoed the Phison E8 by benchmarking it using Crystal Disk Mark 5.2.1. This resulted in sequential read performance of 1132 MB/s and sequential write performance of 1056 MB/s. Given its good performance and its low cost, controllers like the Phison E8 make a strong case for PCIe NVMe to finally become mainstream.
The Phison E8 is currently ready with the E8T variant coming in July. Phison has told us that many of their partners are impressed with the E8 and are actively developing new products with the controller. Retail products using the new controller are expected to ship by the end of 1Q2017.