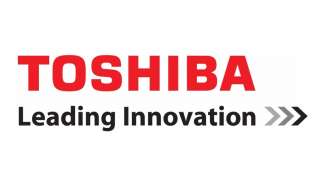 Things are getting heated between Toshiba and Western Digital as Toshiba has recently filed a lawsuit against Western Digital over alleged violation of the Unfair Competition Prevention Act and Civil Code, and is seeking $120 billion yen ($1.07 billion USD) in compensation along with a permanent injunction. In their recent press release, Toshiba accused Western Digital of intentionally delaying the sale of TMC (Toshiba Memory Company) and improperly obtaining trade secrets through their joint venture partnership.
Toshiba claims that Western Digital delayed the sale of TMC by publicly and privately exaggerating its "consent right", a clause in Western Digital (formerly SanDisk) and Toshiba's joint venture agreement which requires Toshiba to get consent from Western Digital prior to a sale of the company. However, Toshiba claims that as TMC has no ownership interest in the joint venture company, the sale of TMC does not violate any consent rights held by Western Digital. As such, Toshiba believes that Western Digital made the false claims intentionally to interfere with the sales process.
In addition to the anti-competitive allegations, Toshiba and TMC has also filed litigation against Western Digital in Japan for illegally obtaining trade secrets. The litigation states that Western Digital transferred SanDisk employees who have access to confidential information through the joint venture into its own operation, bringing along trade secrets in the process. Toshiba initially provided Western Digital with access to the trade secrets believing that Western Digital would enter into an information sharing contract with Toshiba, but Western Digital rejected the contract. As a result, TMC and Toshiba will block Western Digital's ability to access such information beginning today.
Source: BusinessWire