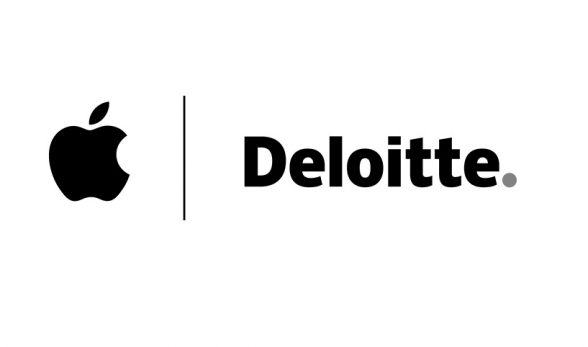 Electronics giant Apple and premier consulting firm Deloitte recently entered into a partnership to help businesses "quickly and easily change the way they work".
As a part of the new partnership, Apple and Deloitte will develop EnterpriseNext, a new program designed to help companies take full advantage of the iOS ecosystem of hardware, software and services. As a part of this program, Deloitte will create its first ever Apple practice with over 5,000 strategic advisors who will help companies redesign their technology infrastructure from retail to recruiting to R&D to inventory management and everything in-between.
EnterpriseNext from Deloitte Consulting will provide businesses with expertise spanning more than 20 industries, and offers customers:

EnterpriseNext Value Maps for iOS to help them discover the highest impact possibilities for iPhone and iPad within their industries, align their mobile opportunities and prioritize digital resources;
EnterpriseNext Workshops for iOS to quickly take ideas from prototype to custom-built iOS solutions; and
iOS architects, designers and engineers – housed within Deloitte Digital Studios around the world – to help produce easily deployable, high-quality native apps that integrate seamlessly with existing business platforms including ERP, CRM, analytics and HR.
Apple has traditionally marketed their systems towards younger consumers, creative professionals, and the education sector while denouncing Microsoft Windows based systems as boring work machines. However, there's no doubt that the enterprise market is very lucrative and with the help of Deloitte, iOS may be on its way to your company soon.
Source: Apple