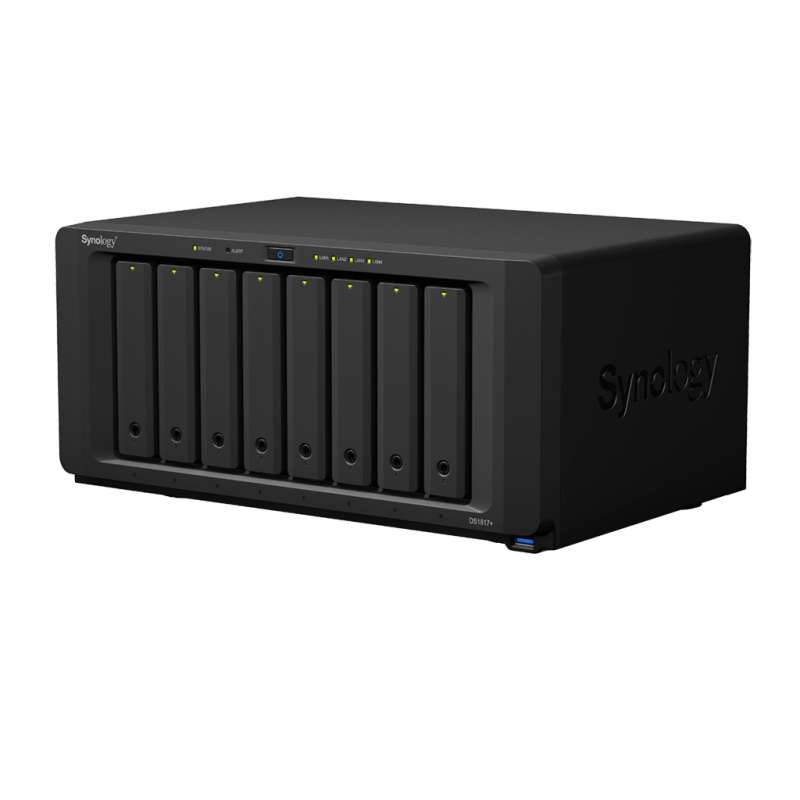 Synology has released updates to their five and eight bay NAS units, the DS1517+ and DS1817+. Launching in parallel with the new NAS units is the Synology M2D17 M.2 SATA SSD adapter and the DX517 expansion unit.
In order to accommodate the M2D17 adapter, the new DS1517+ and DS1817+ NAS units now feature a PCIe expansion slot. This allows additional expandability or a dedicated cache for those who want to utilize M.2 SSDs. Users can also install an external 10Gb Ethernet NIC or the new Synology M2D17 M.2 SATA SSD adapter. Each SSD adapter can host two M.2 SATA SSDs.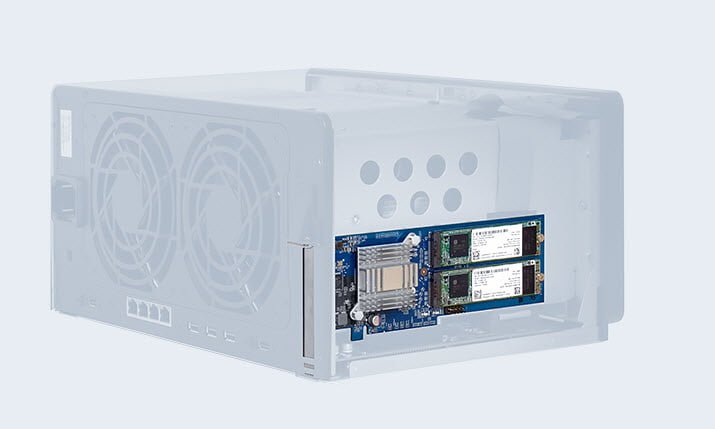 Both units come equipped with the Intel Atom C2538 CPU offers up to 8GB of RAM. However, users can easily upgrade to 16GB of RAM.
Both units can support up to two Synology DX517 expansion units, each offering five additional drive bays. The RAID volumes can be expanded without having to reformat the entire drive array.
Manufacturer
Synology
Model
DS1517+
DS1817+
Drive Bays
5
8
CPU
Intel Atom C2538
RAM
2/8GB DDR3 included, expandable up to 16GB
Ports
4x USB 3.0, 4x RJ-45 1Gb Ethernet, 2x eSATA
Size
166 mm x 250 mm x 243 mm
166 mm x 343 mm x 243 mm
Power Supply
200W
250W
Disk management is handled using Synology's DiskStation Manager 6.1. Handy tools include Remote Connection, Cloud Sync, and Drive Health Monitoring.
Both the Synology DS 1517+ and the Synology DS 1817+ are available now.