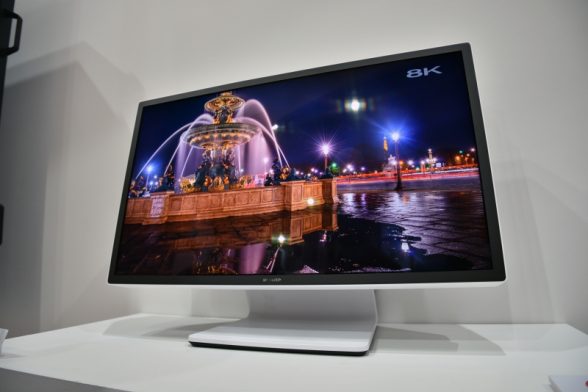 Looks like somebody forgot to send Sharp the memo that we're barely getting to 4K 60Hz as they recently showed off a working IGZO 27-inch 8K 120Hz IPS monitor at CEATEC Japan. The monitor, which is still just a prototype, features a full 7,680×4,320 resolution giving it a staggering 326ppi – the same pixel density as an iPhone 6 except at 27-inches.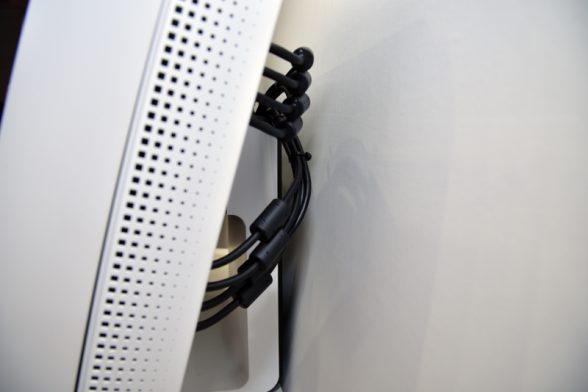 As this is just a prototype, it doesn't contain Displayport 1.4 outputs, so several cables are used to feed video into the display. Even with Displayport 1.4 however, the spec only goes up to a maximum of 8K at 60Hz, so an entirely new spec would need to be released just to take advantage of the monitor without multiple cables.
No word on pricing or availability although something like this would probably have a pretty exorbitant pricetag. Sharp plans to target this monitor towards business users, but let's be real here. Battlefield 1 would probably be a better use of this monitor than Excel. Just saying.
Source: PC Watch