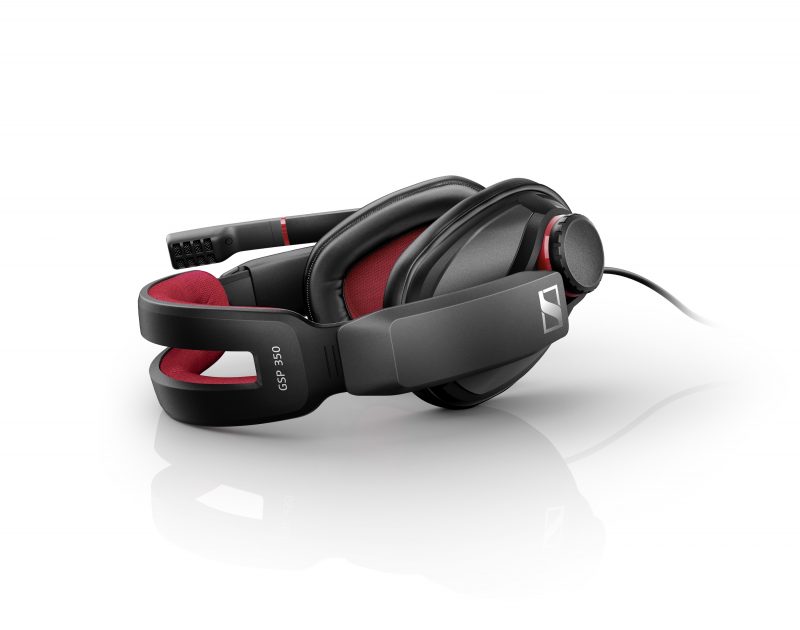 High end audio maker Sennheiser is taking another bite out of the gaming headset market with the Sennheiser GSP 350.
The new Sennheiser GSP 350, designed for gamers from the ground up is the newest addition to Sennheiser's all gaming portfolio designed to optimize the performance and experience of gamers. Previously, Sennheiser also announced the GSP300 gaming headset back in August.
"This new headset is one of the first products in our all new gaming portfolio, a range designed from the ground up to be the ultimate accessories for optimizing the performance and experience of gamers. Whether through the incredibly accurate sound that places you deeper in the game and provides the enhanced spatial awareness you need to compete, or through ergonomics that allow you to react in a heartbeat – the GSP 350 offers a winning combination."
The Sennheiser GSP 350 utilizes a closed back design along with memory foam earpads which provides a tight studio grade acoustic seal which is ideal for those who want to tune out the rest of the world while gaming. The headset also offers an adjustable split headband that is inspired by aviation headsets which is designed to reduce pressure and allows for a better fit.
https://vimeo.com/184490916
The Sennheiser GSP 350 will feature Dolby virtual 7.1 surround sound functionality to provide gamers with the ability to accurately pinpoint enemy locations in game. To control this, Sennheiser will offer a software package along with a detachable USB control unit. The USB control unit will allow gamers to quickly turn on and off Dolby virtual 7.1 surround sound functionality. A 3.5mm cable for connecting the headset directly to other devices such as Macs, consoles, mobiles and tablets will also be available separately.
Additionally, the Sennheiser GSP 350 also features a broadcast quality noise cancelling microphone that minimizes background noise and annoying breathing sounds when you're trying to listen for footsteps in a 1v4 clutch. Like many other headsets today, the GSP 350 will mute itself when the mic boom is raised.
Pricing on the Sennheiser GSP350 is expected to be $139.95 and will be available in November. As all Sennheiser gaming headphones, the GSP 350 comes with a two-year worldwide warranty. More information on the GSP 350 is available on Sennheiser's website here.