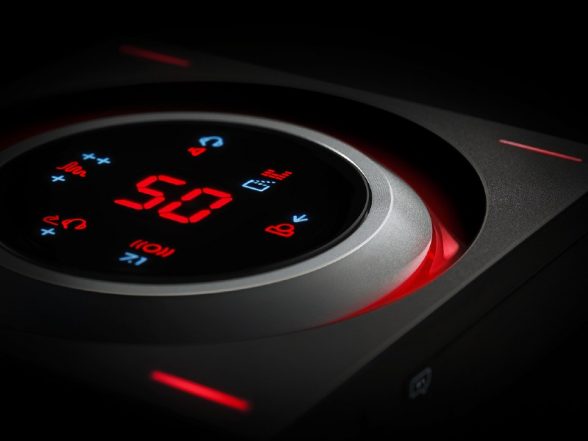 Following Sennheiser's launch of the GSP 300 gaming headset, Sennheiser is also launching the GSX 1000 and GSX 1200 PRO gaming audio amplifiers.
Key features of the Sennheiser GSX 1000 include an onboard DAC (Digital to Analog Converter), Sennheiser's new Binaural Rendering Engine 7.1 virtual surround sound, and double USB Enumeration to allow separate control of game and communication audio streams.
"These new audio amplifiers draw on Sennheiser's full expertise in professional audio to give gamers a competitive edge when playing at the limits," explains Andreas Jessen, Product Manager Gaming, Sennheiser Communications A/S. "This focus is reflected in the design and ergonomics of every aspect of their software and hardware – from an all-new Surround Sound system that delivers unprecedented positional accuracy, to software and physical design that offers the maximum control without distracting from gameplay. With its dedicated features to cater for elite competitive gaming, the GSX 1200 PRO more than lives up to its professional status."
In addition to all the features of the Sennheiser GSX 1000, the GSX 1200 PRO also includes Chat Link which allows up to 8 GSX 1200 PROs to be hard-wired for low latency communications. Additionally, the GSX 1200 PRO also features control of inbound and outbound chat with advanced noise reduction functionality.
The Sennheiser GSX 1000 is expected to retail for $229.95 and the GSX 1200 PRO is expected to retail for $249.95. Both audio amplifiers will be available at the end of September. More information about the Sennheiser GSX 1000 and GSX 1200 PRO can be found on Sennheiser's website here.