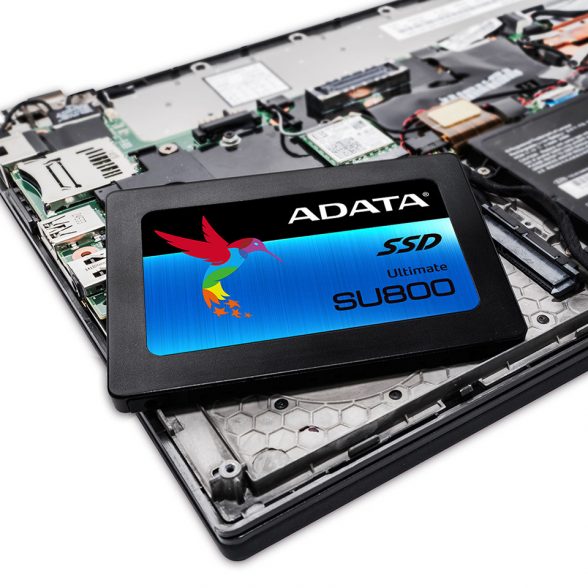 According to a recent press release, ADATA launched their new Ultimate SU800 SSD designed for mainstream consumer applications.
Available in capacities of 128GB to 1TB, the ADATA Ultimate SU800 is a SATA 3 6Gb/s SSD featuring new 3D NAND Flash paired with a SMI (Silicon Motion) controller solution. Performance on the ADATA Ultimate SU800 tops out at 560MB/s sequential reads and 520MB/s sequential writes. Furthermore, the ADATA Ultimate SU800 supports SLC caching and a DRAM caching for additional performance.
For greater reliability, the ADATA Ultimate SU800 also has several key features including LDPC (Low Density Parity Check) ECC, data shaping, and an onboard RAID Engine. The Ultimate SU800 also features a 3-year warranty.
No information about pricing or availability is available at this time. More information about the ADATA Ultimate SU800 is available via ADATA's website here. ADATA plans to release an even higher end model, the SU900, by September. While no information was provided about the SU900, it's likely that the SU900 will utilize the PCIe interface for better performance.