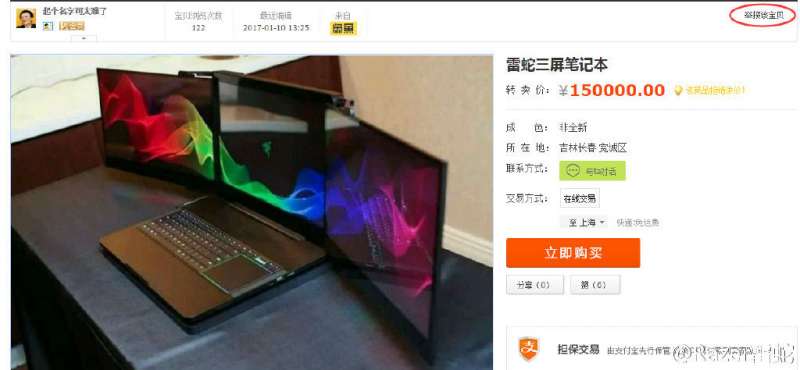 During CES 2017, Razer reported that several of their precious Project Valerie triple-monitor gaming laptop prototypes were stolen from the show floor. Now we may have some clues as to where it went.
According to a recent screenshot, it appears that the laptop was up for sale at Taobao. According to the ad, the laptop is for sale at a price of CNY 150,000, which translates to around $21,739.76 USD.
No information on whether the seller actually has the laptop or if it's a hoax, nor were we able to find the ad for ourselves as it's been taken down at this time. Guess the crooks realized it was a stupid idea to list highly publicized stolen products on a public website so soon after it was reported missing.