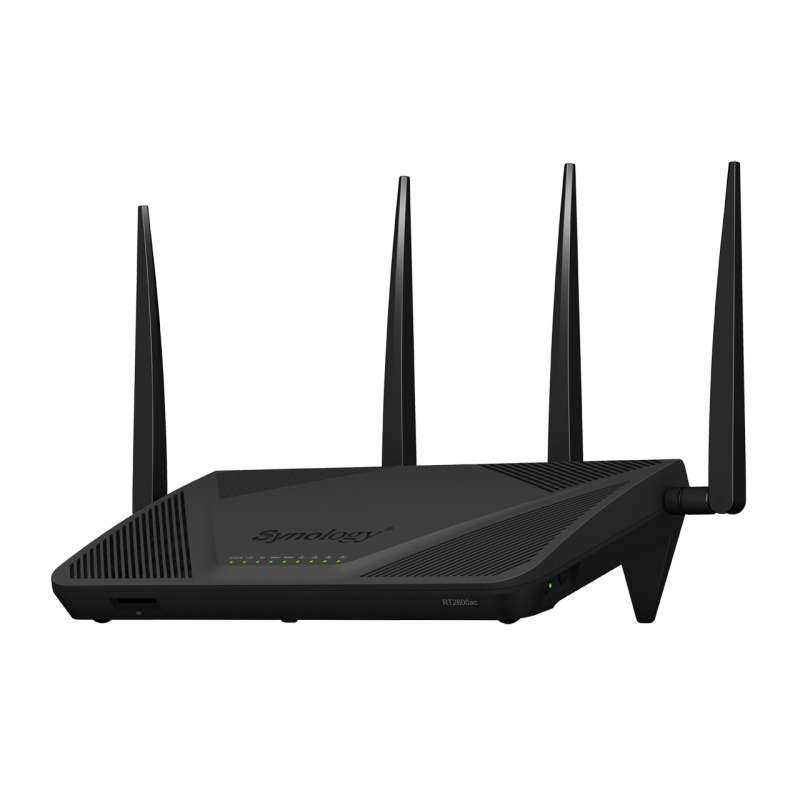 Synology is getting ready to launch their RT2600AC router which we recently saw at CES 2017.
Being the best router Synology has to offer for home/small office users, the RT2600AC supports all the latest Wi-Fi standards including 802.11a/b/g/n/ac, boasting up to 1,733Mbps on the 5.2GHz band and 800Mbps on the 2.4GHz band for a total throughput of up to 2,533Mbps. In order to achieve this, the RT2600AC features MU-MIMO which ensures a dedicated antenna for each receiver/transmitter radio pair to ensure the best possible performance even if there are many users on the network.
Powering the RT2600AC is a dual-core 1.7 Ghz processor along with 512MB of DDR3 DRAM which manages features such as load balancing, QoS and advanced security features. The Synology RT2600AC also features five Gigabit Ethernet ports, a USB 3.0 port, a USB 2.0 port, and a SD card slot. To make management easier, the RT2600AC also comes with Synology Router Management 1.1, which includes new features such as network mapping.
Synology is also introducing an optional VPN Plus add-on package which allows users easily to transform the router into a VPN solution. Once VPN Plus is set up, users outside the network can VPN into the RT2600AC using any browser through the web based VPN or via a client for Synology's SSL VPN. Of course, the other VPN standards are also supported such as SSTP, OpenVPN, and L2TP over IPSec.
The Synology RT2600AC is now available and should roll into retail channels shortly. Pricing is still unavailable at this time.
Update 01/13/2017 – MSRP pricing will be $229.99 in the US