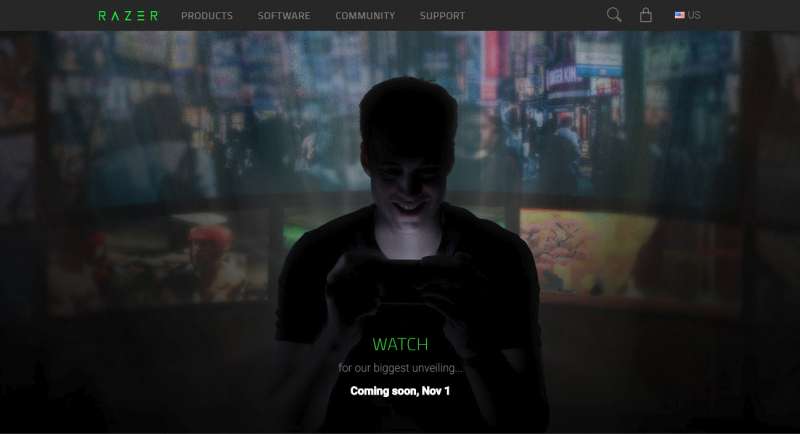 At the beginning of this year, gaming hardware company Razer made a surprising move when they acquired struggling smartphone company Nextbit Systems, a company best known for their affordable cloud based smartphone, the Nextbit Robin. At the time, Razer kept quiet on what they had planned to do with the acquisition, but given Razer's heritage, it was almost certain that they would somehow end up creating some sort of smartphone for gamers.
If you've visited Razer's website lately, it appears that that's exactly what Razer is about to do. On the website, you may have seen an interesting picture which shows a man holding what appears to be a smartphone or similar device. Underneath the picture, the message is "WATCH for our biggest unveiling Coming soon, Nov 1".
WATCH for our biggest unveiling…
👁️https://t.co/gwrwrxbhf9 pic.twitter.com/OyBFVocHOF

— R Λ Z Ξ R (@Razer) October 11, 2017
No concrete details are available on what Razer is planning, but given Razer's track record for creating some highly innovative products, this one could be one to keep an eye out for.